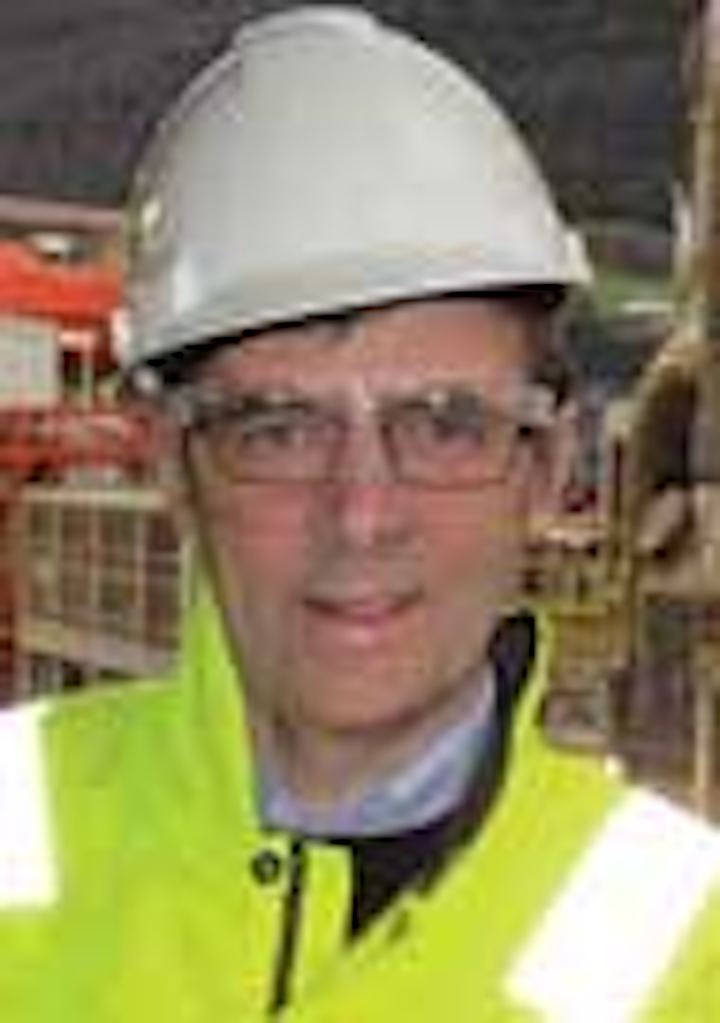 Use of existing infrastructure cuts development costs
Nick Terdre
Contributing Editor
Statoil is on track to bring Valemon onstream later this year in theNorth Sea, the latest in a series of high-pressure/high-temperature (HP/HT) gas field developments in the Norwegian sector. The project draws on the company's growing experience of HP/HT fields and makes good use of existing infrastructure.
Valemon is expected to produce at a plateau rate of around 35 MMcf/d (10.5 MMcm/d) from day one, and will remain in production for at least 11 years. A recent discovery at Valemon North should provide additional resources at a later date through the Valemon facilities. Partners in the Valemon unit, which also covers Valemon North, are Statoil, operator (53.78%), Centrica (13%), Petoro, which manages the Norwegian state's directly owned oil and gas interests, (30%), and Shell (3.22%).
Knowledge transfer
Valemon comes hard on the heels ofGudrun, another North Sea HP/HT field that started production in April, and which was Statoil's first operated Norwegian platform development since 2005. Gudrun and the company's other producing HP/HT fields, Kristin and Kvitebjørn, have provided valuable experience for the drilling operations on Valemon, according to Bjørn Laastad, vice president, Valemon Field Development.
Bjørn Laastad, vice president, Valemon Field Development, on theWest Elara drilling rig.
(Photo Courtesy Statoil)
Norway's parliament (Storting) approved the NOK 19.6-billion ($3.6-billion) plan for development and operation (PDO) in June 2011. The field holds an estimated 26 bcm of gas and 30 MMbbl of condensate. It is being developed with an integrated processing platform with wellhead facilities and separation of gas, liquids, and water. Power will be imported from the nearby Kvitebjørn complex.
Drilling is being performed by a mobile jackup, and once completed, the platform will be unstaffed. Gas will be exported to the Heimdal offshore center while Valemon's condensate will head to the Kvitebjørn platform for onward transport to the Mongstad terminal on Norway's west coast.
Valemon, which was discovered in 1985 by exploration well 34/10-23, is southeast of Gullfaks in North Sea blocks 34/10 and 34/11 on licenses PL 050 and PL 193, respectively. Water depth is 135 m (443 ft). When the partners sanctioned the development in 2010, six wells had been drilled on the field. Of these, four found hydrocarbons, one was dry and the other had to be abandoned above the reservoir due to technical problems. The final appraisal well, 34/11-55, was drilled from the Kvitebjørn platform.
The Valemon reservoir is very challenging, Laastad said. The reservoir section is down-faulted from the shallower Gullfaks main field and is divided into many segments, some of which are separated by sealing faults. The seismic data is of low quality, mainly caused by gas in the overburden shale and shallow glacier-deposits which both dampen and distort the seismic signal.
"It is therefore very difficult to map the reservoir horizons by geophysical methods," Laastad said. "Furthermore, the reservoir is deep, located at approximately 4,100 m (13,451 ft) TVD, which reduces the porosity and permeability of the individual sand layers as compared to the shallower Gullfaks main field."
The reservoir pressure is 800 bar (11,603 psi) with a temperature of 150°C (302°F), creating conditions that require special attention while drilling and increasing costs.
The gas has a carbon-dioxide (CO2) content of about 4%, which will have to be diluted to allow use of the dry gas transportation system operated by Gassco on behalf of the Gassled partnership. However, this should not be a big challenge, according to Laastad. The gas-oil ratio (GOR) varies over the field, averaging some 4,000 Sm3/Sm3. The relatively high volume of condensate that results should assist the field's economics.
Heerema Fabrication built the 160-m (525-ft) high platform jacket, which has four legs and weighs 9,150 metric tons (10,086 tons), at its Vlissingen yard in the Netherlands. The Heerema Marine Contractors crane-bargeThialf installed the jacket in a single lift in June 2012. This is believed to be the tallest single-lift structure installed on the Norwegian continental shelf, although that milestone remains to be verified.
Displaying 1/2 Page 1,2, Next>
View Article as Single page