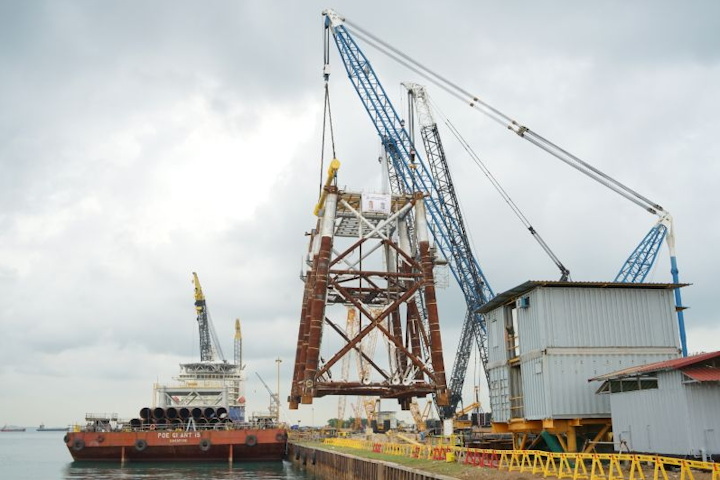 (Courtesy Qatar Petroleum)
Offshore staff
BATAM, Indonesia – Qatar Petroleum has reported the load out of the first two jackets for the North Field Expansion project.
In April 2019, McDermott secured the EPCI contract for eight jackets.
One month later McDermott won the front-end engineering and design contract for the associated topsides and pipelines.
Earlier this week, Qatar Petroleum announced that it will raise Qatar's LNG production capacity to 126 million tons per annum (mtpa) by 2027, representing an increase of 64% from the current 77 mtpa.
11/27/2019