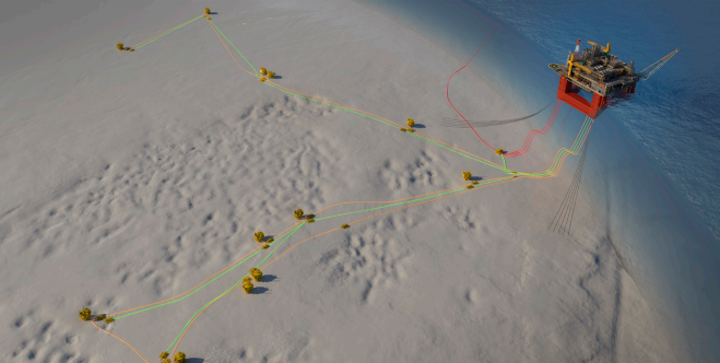 (Courtesy Woodside)
Offshore staff
PERTH, Australia – Woodside Energy says 2C dry gas resources in the Scarborough field offshore Western Australia have increased by 52% to 11.1 tcf.
This follows completion of integrated subsurface studies incorporating full waveform inversion 3D seismic reprocessing and updated petrophysical interpretation.
The reprocessing improved the reservoir imaging quality and revealed increased reservoir sand distribution. In addition, a review of the wireline log data and measurements from core analysis has identified a larger net sand proportion and higher gas saturations.
An independent reserves auditor confirmed the results of the studies.
Greater Scarborough (comprising the Scarborough, Thebe and Jupiter fields) is now thought to hold 13 tcf, with Woodside operating the retention leases.
The company is targeting a final investment decision for the Scarborough development in the first half of 2020. It plans to initially process the gas on a deepwater floating production platform, with production sent through a 430-km (267-mi) pipeline to a second LNG train at the Pluto LNG facility on the Burrup Peninsula.
Solstad Offshore has entered into a contract to provide Woodside with two are anchor handler and four platform supply vessels to support various drilling campaigns in Australian waters, starting in December.
Normand Saracen, Far Senator, Normand Leader, Normand Skimmer, Normand Swan, and Far Seeker will be contracted for a combined firm period of 1,100 vessel-days, with the company having access to a further combined total of 3,000 optional vessel-days.
The Normand Leader, a dual fuel-powered PSV, will be mobilize from the North Sea and will operate in LNG mode during its charter on the North West Shelf, thereby supporting Woodside's 'Green Corridor Initiative.'
"Mobilizing six vessels for a single campaign is something a vessel operator is rarely required to do, so our main focus is that we plan diligently and execute safely," said Solstad Offshore Asia Pacific managing director Keith Soutar.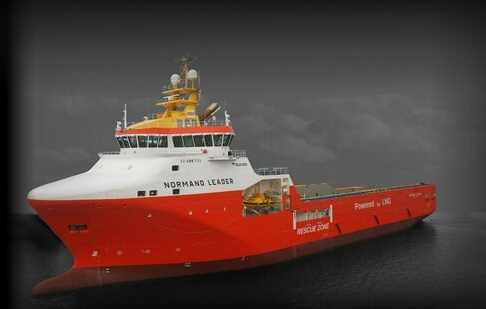 The Normand Leader, a dual fuel-powered PSV, will operate in LNG mode during its charter with Woodside on the North West Shelf.(Courtesy Solstad Offshore)

11/08/2019