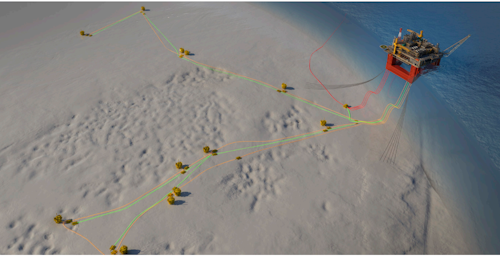 Woodside Energy
Offshore staff
PERTH, Australia – Woodside Energy has contracted Boskalis Australia to perform seabed intervention and shore crossing works for the proposed Scarborough field export gas pipeline offshore northwest Australia. 
Assuming a positive final investment decision next year by the Scarborough Joint Venture, the value of the contract could reach EUR145 million ($161 million).
Boskalis will undertake pre-trenching of the nearshore pipeline route along a 50-km (31-mi) section; deepwater excavation works; pre-lay and post-lay rock installation for pipeline and fiber optic cable crossings; post-installation burial and other protection works to ensure the stability of the pipeline.
In addition, it will support the shore crossing to the processing facility on the Burrup peninsula.
The company will deploy a trailing suction hopper dredger, a backhoe dredger, a dynamically positioned fallpipe vessel and rock installation vessel, survey vessels and an offshore construction vessel for the campaign.
Scarborough is 375 km (233 mi) offshore the Burrup Peninsula. The proposed export pipeline will transport gas between a floating production unit and the onshore processing plant.
07/30/2019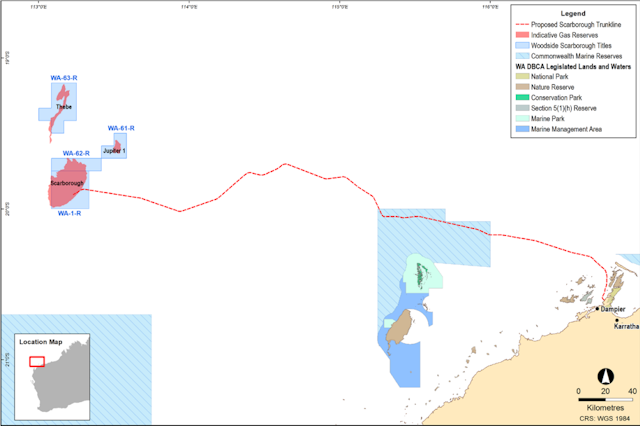 Greater Scarborough gas fields and proposed pipeline route.Woodside Energy