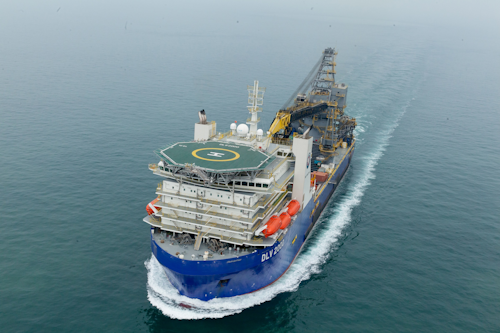 McDermott International
Offshore staff
HOUSTON – McDermott International is close to finishing all work for Saudi Aramco's offshore Safaniya Phase 5 project, the company said in a results statement.
As for Phase 6, McDermott has so far fabricated eight of the 11 decks and seven of the 10 jackets.
It has also undertaken the initial pipelay for Qatar Petroleum's offshore Bul Hanine project, with installation continuing through the current quarter.
During 2Q first gas flowed from Pemex's Abkatun project offshore Mexico and this was followed by first oil early in July. Most of McDermott's remaining work should be completed this summer.
The company conducted the first of two offshore campaigns for Reliance's deepwater KG-D6 project offshore eastern India with the new DLV 2000 vessel performing its first piggy-back pipelay. Work on the second campaign should begin in Q4.
Preparations are under way for the first offshore season for ONGC's KG 98/2 project, including environmental approvals and nearshore operations.
Elsewhere in the Asia/Pacific region, the DB 30 has mobilized to execute the Pan Malaysia field development project, and work on the Shwe CRP platform for Posco International's Shwe Phase 2 development off Myanmar should start in early 2020.
07/30/2019