Premier closing in on North Sea Catcher satellites development
Jul 17th, 2019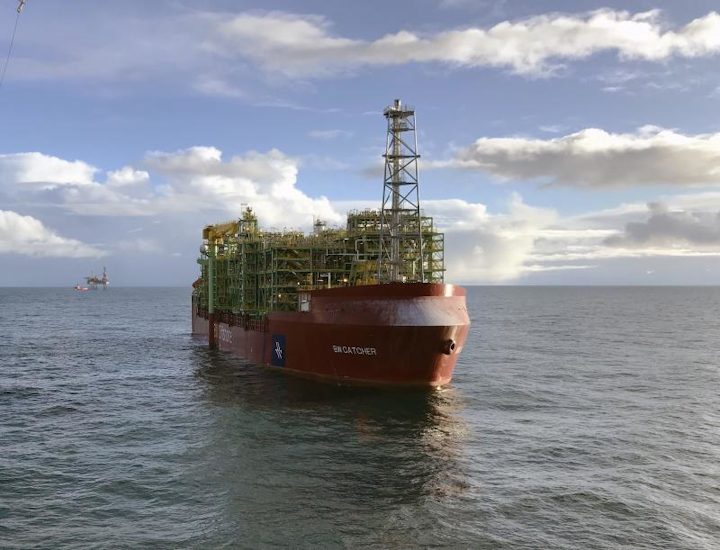 Premier Oil
Offshore staff
LONDON – Premier Oil has issued updates on its development and exploration plans in the UK North Sea, Latin America, and Indonesia.
The company plans to add a new production well (P3) at the Solan oil field west of Shetland in spring 2020.
Baker Hughes, a GE company has agreed to align payment with milestone dates, which should reduce the cash outlay prior to completion of the well.
Next month Premier expects formal approval to develop the satellite oil fields Catcher North and Laverda in the UK central North Sea, via the Catcher Area facilities.
These and the V5 Varadero infill well, due to spud in 2Q 2202, should maintain Catcher Area production at 66,000 b/d.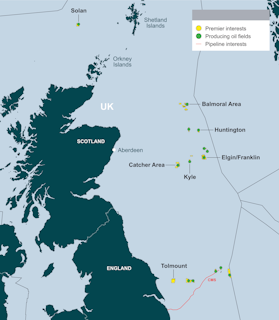 Premier OilIn the southern UK gas basin, the company's greenfield Tolmount development is progressing. Rosetti is erecting the steel frame of the topsides in Italy and construction of the jacket is advancing, while fabrication of the pipeline to shore should get under way soon.
Also imminent is spudding of the Tolmount East appraisal well, which could add substantial resources to the development. The Greater Tolmount Area 3D seismic survey, completed in April, is undergoing processing to define additional prospectivity in the area, such as Tolmount Far East.
Offshore Mexico, a 3D seismic survey recently finished over block 30 (Premier 30%) and the results will be used to delineate the full extent of the Wahoo prospect ahead of drilling in 2020, and other prospects on the concession, notably Cabrilla.
Mexican regulator CNH has approved the company's exploration plan for blocks 11 and 13 in the Burgos basin. Here 3D seismic will be re-processed ahead of a drilling decision.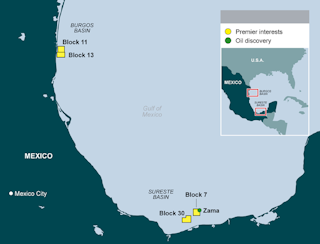 Interests offshore Mexico.Premier Oil
In Brazil, the company is in discussions with rig contractors to drill its Berimbau/Maraca prospect on block 717 in 2020.
Finally, Premier has farmed into 20% of the Mubadala Petroleum-operated South Andaman and Andaman I blocks, offshore Aceh in Indonesia.
Both are in the South Andaman Sea gas play fairway, adjacent to the company's Andaman II acreage.
Results from a 3D seismic program across the Andaman I, Andaman II, and South Andaman licenses will be used to mature prospects identified on earlier 2D data.
07/17/2019