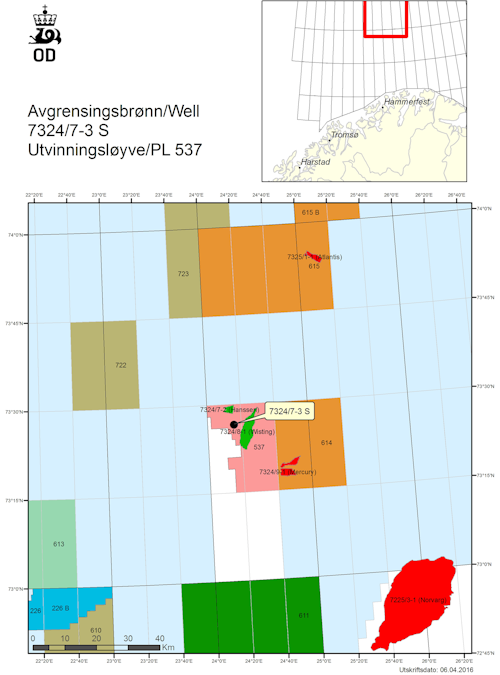 Norwegian Petroleum Directorate
Offshore staff
STAVANGER, Norway – Equinor and OMV have signed memorandums of understanding (MoUs) for two Norwegian offshore projects.
They plan to co-operate on the Wisting oil development in the Barents Sea and on conceptual development for the Hades/Iris gas-condensate find in the Norwegian Sea.
Equinor will be development operator of an integrated project organization for Wisting, with OMV staff taking leading positions in subsurface work and drilling operations and other activities related to the operating phase.
"This kind of co-operation is a competitive force of the Norwegian continental shelf," said Arne Sigve Nylund, Equinor's executive vice president for Development and Production Norway.
"Our experience from developing large offshore projects and our many years of presence in the Barents Sea, combined with OMV's experience as a global operator, prove that we can utilize the strength of each company."
"We will share knowledge and ensure continuity in these projects," said Johann Pleininger, executive board member responsible for Upstream at OMV.
Formal transfer of the Wisting operatorship to Equinor should go ahead this summer, subject to approval by the Norwegian authorities.
As present operator, OMV, with a 25% interest, has drilled six wells to date. The various Wisting discoveries contain an estimated 1 Bbbl-plus of oil, with 440 MMbbl thought recoverable.
Current plans call for an FPSO-based development with a subsea production system comprising 19 producer and 15 water injector wells.
The dynamic and static reservoir models have been updated with a new water injection and gas management strategy.
Two FPSO concepts are under review, involving circular and ship-shaped hulls. OMV had expected the license group to make its selection in 2020.
Equinor has 35% of surrounding license PL 537, with Petoro and Idemitsu Petroleum Norge each holding 20%.
OMV discovered Hades/Iris discovery last year in PL 644/B/C on the Haltenbanken in the Norwegian Sea. Its early estimate suggested a range of 40-245 MMboe recoverable.
The location is close to the producing, Equinor-operated Morvin, Kristin, Heidrun and Åsgard fields.
Under the MoU the two companies will co-operate on optimizing the development and tie-in of Hades/Iris to the existing infrastructure. In this case, OMV will continue as operator: DNO and Spirit Energy are the other partners.
06/26/2019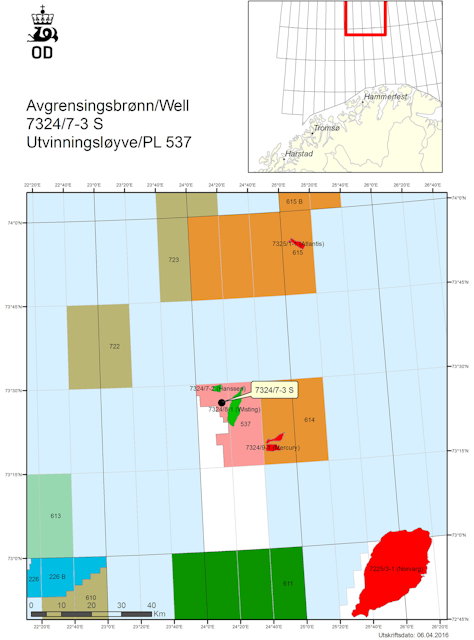 Wisting is in license PL 537 in the Barents Sea.Norwegian Petroleum Directorate