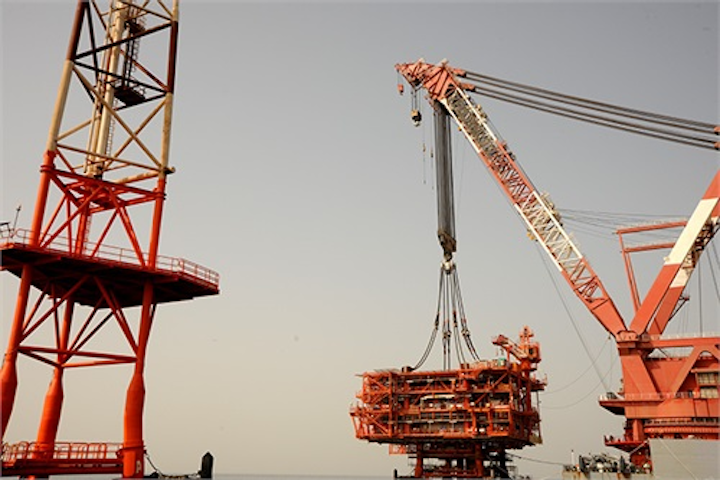 Offshore staff
TEHRAN, Iran – Iranian Offshore Oil Co. (IOOC) expects crude oil production from the Abouzar field in the Persian Gulf to increase by 12,000 b/d once two new platforms have become operational.
According to Iranian news service Shana, the A20 and A21 platforms were installed last week, following a 90-day loadout, transport, and installation program.
Abouzar, 76 km (47 mi) southwest of Kharg Island, currently produces 200,000 b/d from around 90 wells. Processed production heads through a subsea pipeline to the island.
In a separate development, Shana reported that Russia's Gazprom was interested in developing four Iranian offshore gas fields.
Minister of Petroleum Bijan Zangeneh said Iran had signed memoranda of understanding withGazprom concerning studies on development projects at the Farzad A, Farzad B, North Pars, and Kish gas fields.
Gazprom will likely submit results of these studies by late March, he added.
02/05/2018