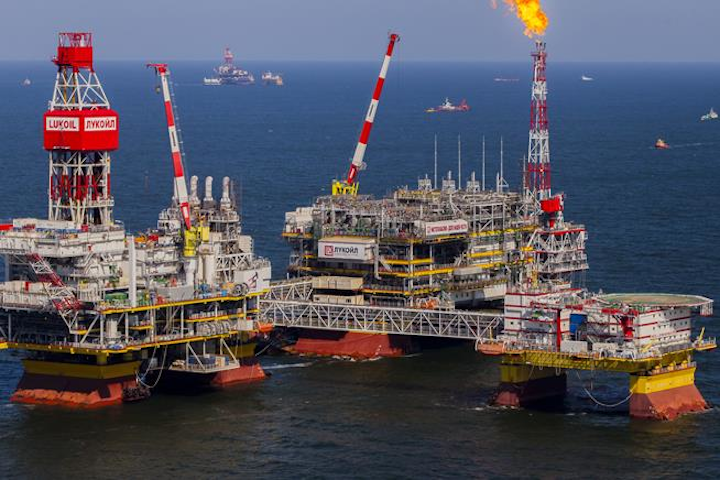 Offshore staff
MOSCOW – Lukoil's Vladimir Filanovsky field in the Russian sector of the Caspian Sea has produced 3 MM metric tons of oil since start-up last September, the company said in a progress report.
Sixdevelopment wells have been completed and a seventh, a horizontal water injector, is currently drilling.
Average production exceeded 14,000 metric tons/d in June.
As part of the Phase 2 construction and assembly operations, Lukoil has completed installation of thetopsides of the fixed ice-resistant platform and of the accommodation platform topsides.
All Phase 2 installations are expected to be completed by the end of this year.
07/13/2017