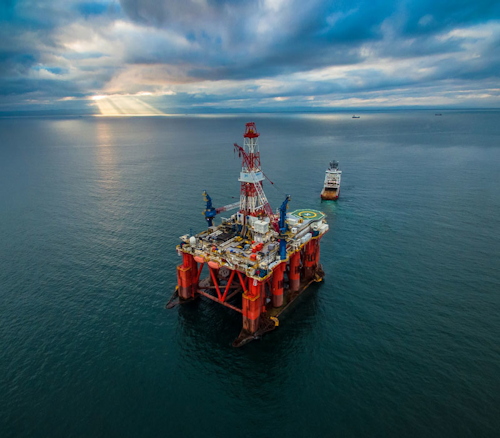 Offshore staff
MOSCOW – Gazpromneft Sakhalin says the semisubmersible Hakuryu-5 has spudded the first exploratory well on the Ayashsky license block in the Sea of Okhotsk offshore northeast Russia.
The program of works to be completed during the current ice-free season encompasses drilling, core sampling, the completion of extended geophysical investigations, and testing at target intervals.
Gazpromneft applied experience from other Arctic fields when formulating design of the drilling program.
Ahead of drilling, the rig's equipment was adapted for the climatic conditions in the Sea of Okhotsk in 2016. Drilling mud is being used from the outset along with a system for riser-free sludge disposal, in order to improve wellbore stability.
Arotary steerable system will provide automatic support in hole straightening, cutting drilling time and the volumes of drilling sludge, and minimizing run-in-hole operations.
To ensure "zero emissions," all waste drilling mud, sludge and cuttings will be shipped ashore for recycling.
Gazpromneft adds that it is applying innovative downhole testing technologies to speed-up investigations into promising strata and to take high-precision measurements as safely as possible.
Results will be used for preparing test drilling during the 2018 ice-free season.
06/30/2017