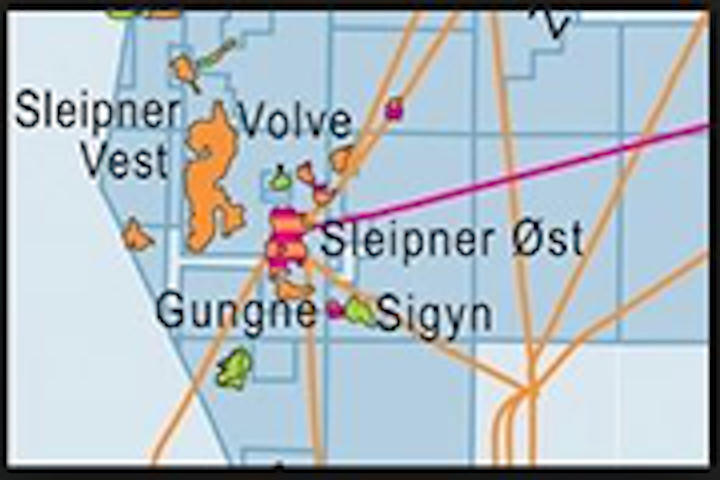 Offshore staff
OSLO, Norway – Statoil has completed drilling of exploration well 34/10-55 S from the Gullfaks C platform.
The well was targeting a structure east of theGimle field in 220 m (722 ft) of water, 7 km (4.3 mi) northeast of Gullfaks field and 7 km south of the Visund Sør field in the northern Norwegian North Sea.
According to the Norwegian Petroleum Directorate (NPD), it encountered a total oil and gas column of around 170 m (558 ft), of which 60 m (197 ft) are in sandstone with good reservoir properties in the Statfjord group and 10 m (33 ft) in sandstone with more moderate properties in the Lunde formation.
The find, which appears to contain 1-3 MMcmoe recoverable, will be produced from a development well to be drilled from the Gullfaks C platform.
NPD has authorized continued use of the subsea facilities on the ExxonMobil-operatedSigyn field in the North Sea until the end of 2022, at which point production is likely to cease.
The facilities comprise wells and a subsea template, a pipeline to Sleipner A, and an umbilical for controlling and monitoring the wells.
A new development well was drilled on Sigyn last year, which has contributed to the extended lifetime. The field encompasses the deposits Sigyn Vest, which contains gas and condensate, and Sigyn Øst, which contains light oil.
It was developed with a subsea template connected to the Sleipner Øst platform, with production starting in 2002.
Original estimated oil amounted to 7.5 MMbbl, with 5.6 MMbbl remaining to be produced, plus associated gas.
03/24/2017