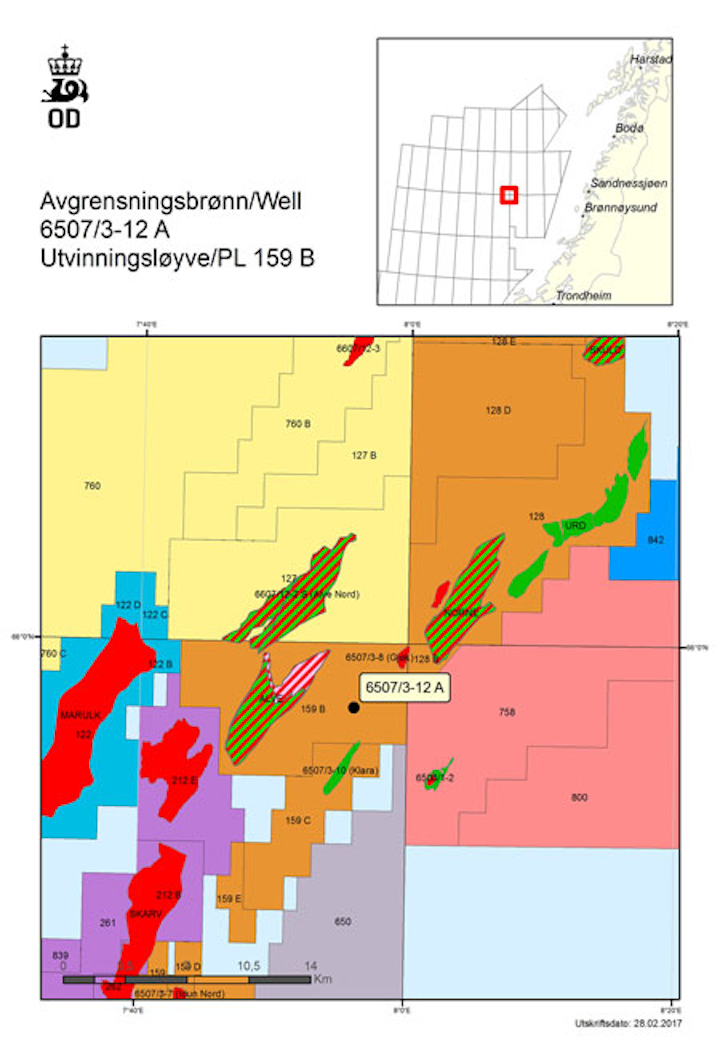 Offshore staff
OSLO, Norway – Three operators have received clearance for exploratory drilling in Norwegian waters.
Repsol, operator of production license 705 in the Norwegian Sea, has permission from the Petroleum Safety Authority (PSA) to drill well 6705/7-1 on the Stordal prospect, 395 km (245 mi) west of Bodø in a water depth of 1,410 m (4,626 ft).
The semisubmersibleTranscoean Spitsbergen will spud the well shortly. Drilling could last between 33 and 48 days depending on whether a discovery follows.
PSA authorizedAker BP to drill exploration well 24/9-11S and a potential side track on the Volund field using the semisub Transocean Arctic.
Volund, 220 km (137 mi) west of Tananger in Rogaland County, is an oil field that has been developed using a subsea facility tied back to theAlvheim FPSO.
Aker BP wants to investigate the potential of a formation 7.5 km (4.67 mi) west of the subsea facility, in a water depth of 122 m (400 ft). The program should last 28 days, possibly longer if drilling warrants a side track.
Statoil has the Norwegian Petroleum Directorate's permission to drill appraisal well 6507/3-12 A on PL 159 B in the Norwegian Sea with the semisubDeepsea Bergen.
The location is around 11 km (6.8 mi) southwest of the Norne field.
03/03/2017