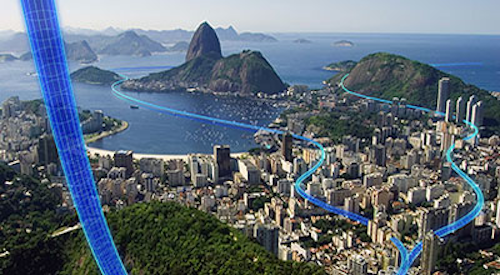 Offshore staff
STAVANGER, Norway – Statoil (OSE:STL) has completed its first multi-lateral well offshore Brazil on the Peregrino field. The company claims this is the country's first multi-lateral with gravel pack in both branches.
Over the past few years Statoil has introduced multi-lateral well technology to several fieldsoffshore Norway.
Peregrino is a heavy oil field with strong potential for increased recovery. It holds in-place oil volumes of 2.3 Bbbl, in addition to resources at thePeregrino South discovery. But, its recovery factor remains low compared to conventional oil fields.
Through various measures Statoil has doubled the expected recovery factor to about 20%. The main issues it has addressed include a high degree of reservoir exposure, drilling of long horizontal wells (15 producers to date) with geosteering technology to maximize length and optimize placement, and water injection to improve oil recovery.
The combination of produced water injection, horizontal wells, and flow assurance has so far increased estimated recoverable resources to 300-600 MMbbl.
Peregrino has two drilling and wellhead platforms and a large FPSO. The field is 85 km (53 mi) offshore Brazil in the Campos basin in about 100 m (328 ft) of water in licenses BM-C-7 and BM-C-47.
11/14/2012