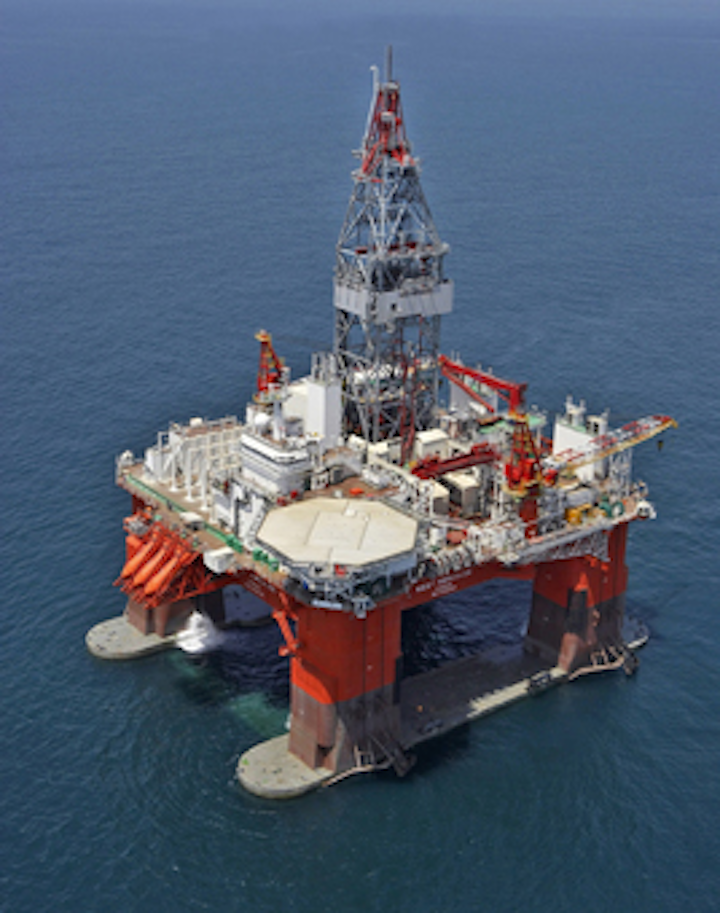 Offshore staff
OSLO, Norway – Petroleum Safety Authority Norway has authorized Statoil to drill an exploration well in the Barents Sea.
The North Atlantic Drilling-operatedWest Hercules will drill well 7220/7 in production license 532. Drilling is expected to start next month and last 42 days, depending on results.
Two oil spill clean-up equipment depots will be built in northern Norway to supportEni's Goliat and other oil field developments in the Barents Sea.
Roald Johansen and T. Johansen Drift will build the facilities in Hasvik and Måsøy in Finnmark county.
Goliat will be the first producing oil field in this sector. The two depots will house clean-up and related equipment to support oil spill response operations in inshore areas, if necessary.
Norwegian association Nofo will be responsible for day-to-day operation and standby duty arrangements.
7/19/2013