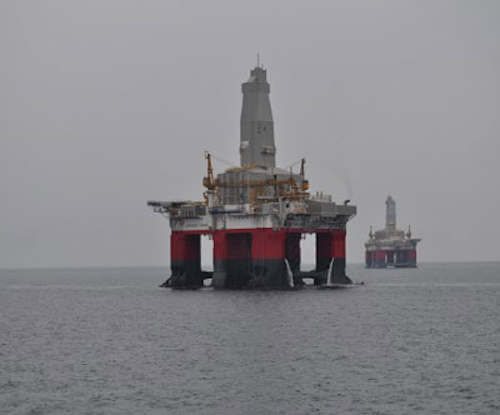 Offshore staff
MOSCOW – Gazprom's semisubmersible drilling rigs Polyarnaya Zvezda (Polar Star) and Severnoye Siyaniye (Northern Lights) have left Kholmsk Port on Sakhalin Island offshore eastern Russia and entered the Sea of Okhotsk.
Both rigs are heading to the Kirinsky block on the Sakhalin shelf.Polyarnaya Zvezda will resume drilling of production wells on the Kirinskoye field, a program which started last year. Severnoye Siyaniye will drill an exploratory well on the Yuzhno-Kirinskoye field.
The rigs were constructed at the Vyborg Shipbuilding Plant in northern Russia. They are designed for operation in arctic conditions and can drill exploration and production wells down to 7,500 m (24,606 ft) at water depths between 70 and 500 m (229-1,640 ft).
The Kirinskoye gas and condensate field was discovered in 1992, 28 km (17 mi) offshore Sakhalin Island in a water depth of 90 m (295 ft). Gazprom plans to start production later this year – it estimates reserves at 162.5 bcm of gas and 19.1 MM tons of gas condensate.
In September 2010, the company discoveredYuzhno-Kirinskoye, a larger gas and condensate field on the Kirinsky block. Reserves here could total 563.9 bcm (2 tcf) of gas and 71.7 MM tons of gas condensate.
In autumn 2011, Gazprom discoveredMynginskoye, another field on the same block, with an estimated 19.8 bcm (703 bcf) of gas and 2.5 MM tons of gas condensate.
6/18/2013