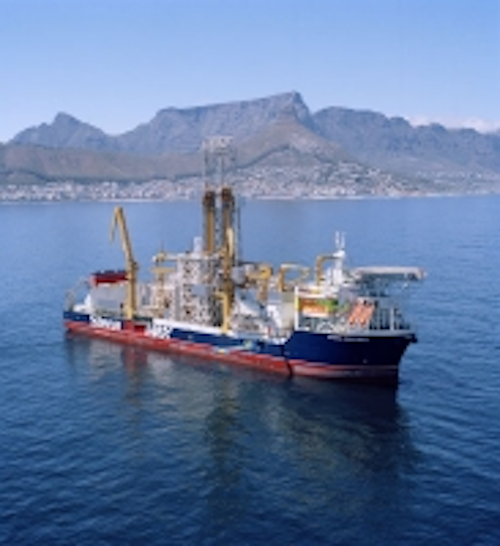 Offshore staff
DUBLIN, Ireland – Providence Resources has contracted the drillship Stena DrillMAX to drill a deepwater well offshore western Ireland next June, subject to regulatory approvals.
The contract provides for one firm well with an option for a second, follow-on well, at a day rate of $185,000.
The vessel will drill the 53/6-A prospect in frontier exploration license (FEL) 2/14 in the southern Porcupine basin, in around 2,250 m (7,382 ft) of water, 220 km (137 mi) offshore southwest Ireland.
FEL 2/14 contains thePalaeocene Druid and Lower Cretaceous Drombeg prospects.
In addition, Providence is working on other key service contracts for the planned drilling operations.
CEO Tony O'Reilly said: "Our previous exploration collaboration project withSchlumberger highlighted the significant hydrocarbon potential of FEL 2/14 which we will now be evaluating..."
11/29/2016