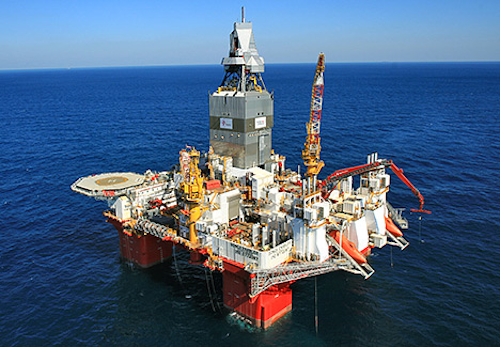 Offshore staff
STAVANGER, Norway – The Cat D semisubmersible Songa Enabler has started drilling a new carbon-dioxide (CO2) injection well at Statoil's Snøhvit field offshore Hammerfest, northern Norway.
Snøhvit remains the sole LNG project in the world tocapture and store CO2 separated from the well stream in a dedicated formation offshore.
So far more than 4 million metric tons (4.4 million tons) of the produced CO2 have been stored, with monitoring to ensure it does not mix with the main producing reservoir.
After the rig has completed work on the new injector, it will drill the first new production well atSnøhvit since the field came onstream in 2007. Drilling is expected to continue until Christmas.
In 2013, Statoil established the project to construct anew CO2 injector well as the original injector would over time leak CO2 into the gas reservoir.
Last summer, subsea pipelines and a template were installed for this project and tied in to the field's existing subsea facility. The new subsea spread was completed within the budget of NOK 2.5 billion ($294 million).
The next main program will be the development of the Askeladd field, which is set to come onstream in 2020/2021, helping to sustain capacity atHammerfest LNG.
08/09/2016
Share your news withOffshore at news@offshore-mag.com