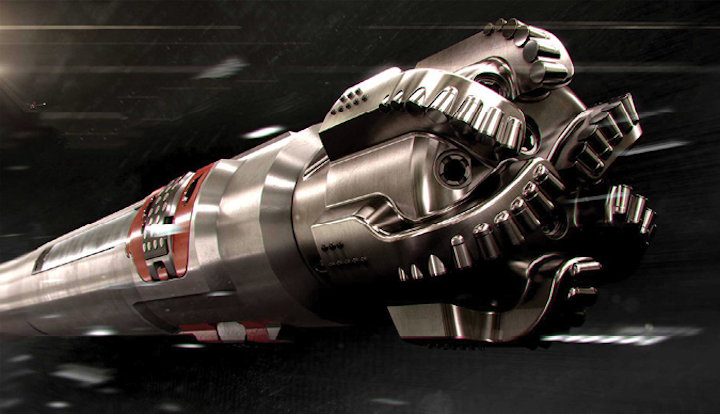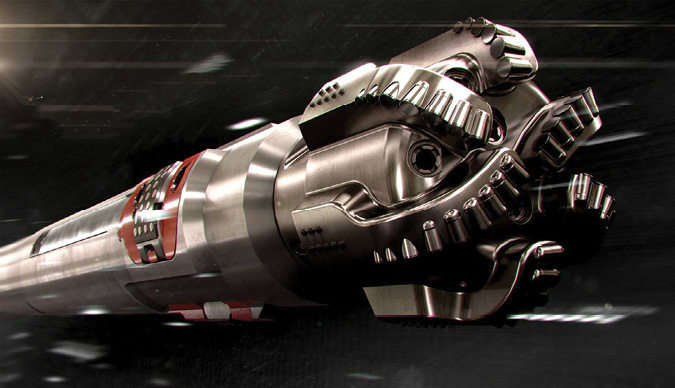 The Magnus rotary steerable system is compatible with all standard drill bit designs. (Courtesy Weatherford)
Weatherford International plc has announced the commercial release of the Magnus rotary steerable system, which combines reliable, high-performance drilling with precise directional control. The push-the-bit tool is designed for deployment in nearly any drilling scenario, including high doglegs.
Key features of the Magnus system include fully independent pad control, a fully rotating bias unit with minimal bottomhole-assembly (BHA) stabilization, real-time BHA diagnostics and autopilot functionality. The system comprises several modular components to facilitate quick and easy maintenance, even in remote locations.
"The Magnus system represents a major shift in the way that Weatherford approaches directional drilling, and has great potential to disrupt the status-quo rotary steerable market," said Etienne Roux, Global Segment President, Drilling and Evaluation at Weatherford. "We are excited to provide our customers with a reliable and cost-effective option for efficiently drilling high-quality wellbores."