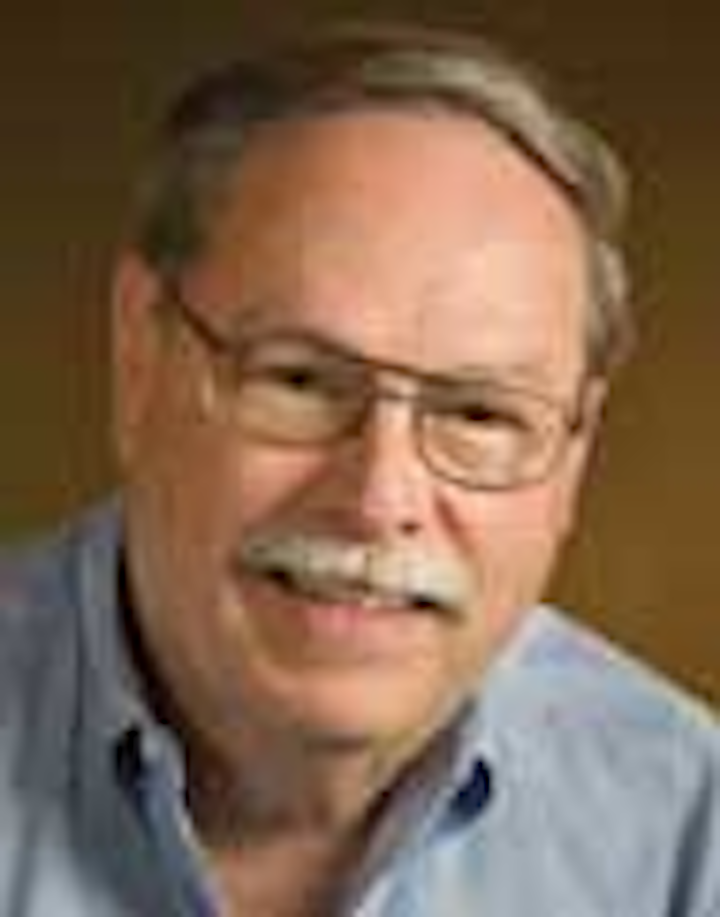 | | | |
| --- | --- | --- |
| | | Dick Ghiselin • Houston |
Despite a continuous drizzle, the weather did not dampen the spirits of the approximately 12,000 attendees at the 2013 Annual Technical Conference and Exhibition of the Society of Petroleum Engineers (SPE). Perhaps the organizers were conditioning us for next year's convention, which is planned for Amsterdam, a city well-known for its ability to drum up a drizzle at a moment's notice.
Scheduled for the famous Rai Convention Center, the Amsterdam event is the second international venue for the SPE annual meeting since its 2010 overseas debut in Florence, Italy. Many SPE members will be familiar with Amsterdam and its Rai Center from the meetings of the SPE/IADC Drilling conference traditionally held there in odd-numbered years.
Record attendance and enthusiasm filled the Ernest N. Morial Convention Center in New Orleans. (Photo by Desiree Reyes)
In regards to the recent event in New Orleans, the technical program and exhibition did not disappoint. There was a decided surge in completion technology and the current rumor is that in many cases the completion investment has eclipsed the drilling cost. Many booths featured mini-theaters where subject matter experts gave short technology talks according to a schedule. These talks were an excellent way to get important information on the latest technology innovations and applications.
Oilfield recruiters were out in full force. Always a good sign for our industry, the large number of oil company booths indicate the growing need for talented new employees. And the convention aisles were infused with lots of potential hires as the popular PetroBowl Competition attracted teams from 36 of the nation's energy universities.
The record attendance at the convention and the contagious enthusiasm of the attendees are encouraging signs for the industry. And it brings to mind the infamous oilman's prayer: "Lord, give me just one more boom and I promise I won't screw it up this time." Well, we've got our boom. The rest is up to us.
Meeting tomorrow's challenges
Technology is the engine that drives our industry, especially offshore, where most of the frontiers lie. It is always intriguing to remember that all the oil and gas that is out there has been out there for eons. The challenge is, and has always been, to develop better technology to discover, drill, and produce it.
Today, one of the biggest challenges facing our industry is the environment. Not the "Green" movement or global warming, but the actual downhole environment. Already, there are wells today with parameters than cannot be measured because bottomhole temperature exceeds the operating limits of any known sensors. Short-term measurements, like those made with wireline tools, fare better than long-term ones, like those made with LWD strings that must withstand high bottomhole temperatures for hours or days. And production sensors, like downhole gauges, must be able to operate flawlessly for weeks at a time or longer. The current record for the most robust downhole pressure and temperature gauge performance is 410°F (210°C) for 15 days at 16,754 ft (5,107 m). Unfortunately, this record was set far above the well's total depth, leaving the operator to extrapolate the data to estimate actual bottomhole pressure and temperature. Along with electronic circuitry, batteries in particular are regarded as one of the weakest links in high-pressure/high-temperature technology.
Perhaps the most promising frontier of potential energy is the geothermal one. The prospect of being able to capture geothermal energy and convert it to electrical energy has been a long-time dream. But early experience in geothermal exploration shows that bottomhole temperatures of 600°F (316°C) or more can be expected. If we expect to operate logging and drilling tools at these temperatures, we need a breakthrough in electronics and sealing technology. We need to be able to make our electronic components out of new, more robust materials that can take the heat. We need seals that can contain superheated steam without failure.
An excellent asset has been the deep space exploration program. Temperature conditions on Mars, for example, can be harsh. If the oil and gas industry can adapt some of the technology that has enabled long-term equipment viability in a Mars Rover, it might be able to extend its reach. But the space program has experienced severe budget cutbacks. Will it be able to sustain its first-class R&D programs?
Environment is the challenge. Forty years ago, I was in charge of hostile environment field operations at a major service company. One day, I was contacted by an engineer at the National Aeronautics and Space Administration (NASA) who inquired: "Can you make an elemental spectrographic analysis in a well?" "Certainly," I replied. "Where is the well and when do you want us out there?" The answer floored me. "Mars," the NASA engineer replied.
Fast forward to the present. Today, the Mars Rover has the capability to make spectrographic geological measurements as it navigates the Red Planet in search of evidence that water once existed there.
My question: "Do we have 40 years to develop exploration and drilling capability for the environments we will encounter in inner space to satisfy mankind's thirst for energy?" I think not. We need it now.