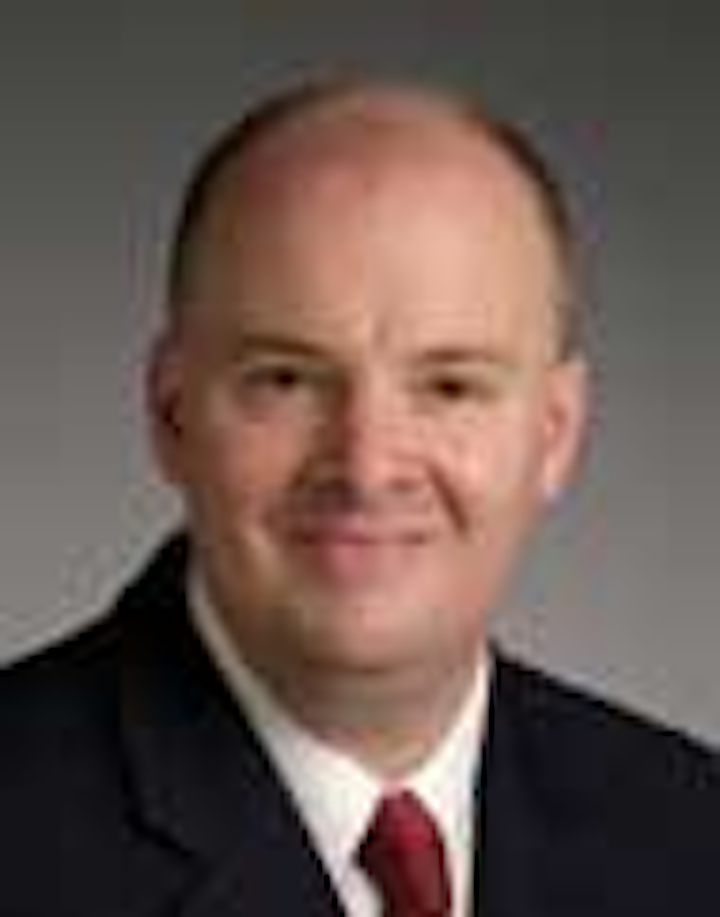 | | | |
| --- | --- | --- |
| | | Bruce Beaubouef Houston |
The Honghua Group Ltd. has awarded a $12-million front-end engineering design (FEED) contract to Wood for its liquefied natural gas (LNG) platform development in the West Delta area of the Gulf of Mexico.
The main objective of the FEED is to finalize the design of the world's first offshore platform-based natural gas liquefaction and storage facility. Wood recently completed the pre-FEED for this project.
Wood's scope of work includes the onshore gas pre-treatment plant configuration and layouts, general utilities, feed gas processing and compression, and transportation and delivery via repurposed pipelines from the existing onshore Toca and Venice, Louisiana, facilities to the LNG facility 10 mi (16 km) offshore.
Once complete, around 2020, gas from the Texas Permian basin will be transported to the offshore platform where it will be liquefied, stored, and ultimately exported globally.
Wood will compile and develop the necessary technical documentation for a Deep Water Port permit application to United States Maritime Administration. This includes designing onshore, pipelines and offshore elements of the facility in sufficient detail.
The company also will update and complete the preliminary design of the full offshore gas liquefaction facility. The facility will be designed to produce up to 4.2 MM metric tons/year of LNG and to store 300,000 cu m of LNG.
The FEED is being conducted in collaboration with EnTX GasTek Global Ltd., Baker Hughes, a GE company, and Braemar Technical Services, the Owner's Engineer on the LNG 21 project. Braemar is also leading the design and development of the FSP LNG storage system.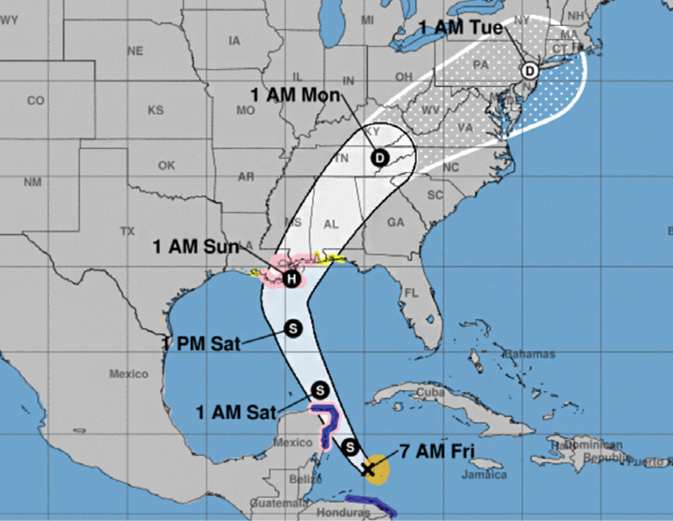 Reports indicate that Hurricane Nate had minimal impact on offshore oil and gas operations. (Courtesy NOAA)
Operators return to work after Hurricane Nate
It's been a busy hurricane season for offshore operators and contractors in the Gulf of Mexico. After Harvey and Irma, hurricane Nate rumbled through the Gulf in mid-October, giving the industry its third hurricane-related challenge of the year.
As Nate strengthened into a hurricane and approached the central GoM on Oct. 14, operators had already shut in 92% of the region's crude production, and evacuated more than 300 manned platforms. Companies had also taken 77% of the Gulf's natural gas production offline, about 2.5 MMc/fd.
But just two days later, it appeared that much of the region's offshore infrastructure had emerged from the storm unscathed, and that production at offshore platforms could soon resume. The National Hurricane Center downgraded Nate to a post-tropical cyclone as it moved out of the area.
By Oct. 16, workers had returned to all but a handful of manned production platforms after evacuations that took place before the storm. At that time, roughly 24% of the oil production in the Gulf – some 425,000 b/d of oil – remained offline, the Bureau of Safety and Environmental Enforcement said. Only 20 of the Gulf's 737 manned platforms remained evacuated.
Mexico seeks partners for PEMEX projects
The Mexican government is expected to offer the rights to partner with state oil company PEMEX on three major projects on Wednesday, one in the shallow-water Gulf of Mexico and two more onshore.
The three joint ventures, or farm-outs, aim to help PEMEX develop areas with private capital and expertise. In each case, PEMEX would retain a 50% stake in the project but will cede operational control.
The auction run by Mexico's National Hydrocarbons Commission will be only the second time that partnership rights for a PEMEX project have been made available.
The first joint venture auctioned last December was won by BHP Billiton, which took a 60% operating interest in PEMEX's deepwater Trion project, a development seen requiring some $11 billion over the life of the contract.
Ten bidders have pre-qualified for the auction, according to the report. Six are aiming to operate as PEMEX's sole partner, including China National Offshore Oil Corp., Colombia's Ecopetrol and Germany's DEA Deutsche Erdoel. Four others have pre-qualified in consortia, including a venture between Murphy Oil and Mexican independent Sierra Oil & Gas.
The projects on offer include a production-sharing contract for the shallow water Ayin-Batsil area, and license contracts for the onshore blocks, Ogarrio and Cardenas-Mora.
Ayin-Batsil is a 423-sq mi (1,096-sq km) mostly heavy-oil field along the southern edge of the Gulf of Mexico, believed to contain 359 MMboe in proven, probable and possible reserves.
The Ayin-Batsil farm-out will be awarded based on which bidder offers the government the largest share of operating profits, with a minimum set at 18.2% and a maximum of 25%.
W&T Offshore spuds ST 224-1
Otto Energy reports that the drilling of the ST 224-1 well has commenced within the South Timbalier 224 (ST 224) lease on the shelf. Drilling is targeting a large, amplitude supported, high CGR (condensate gas ratio) gas condensate exploration prospect located in the prolific Bul. 1 trend. Otto holds a 25% working interest in ST 224 which is operated by W&T Offshore.
The prospect, which sits in approximately 70 ft of water, is being drilled using theEnterprise 264jackup drilling rig. The well has a relatively shallow target depth of 10,800 ft (TVD) and is expected to take around 55 days to drill and evaluate.