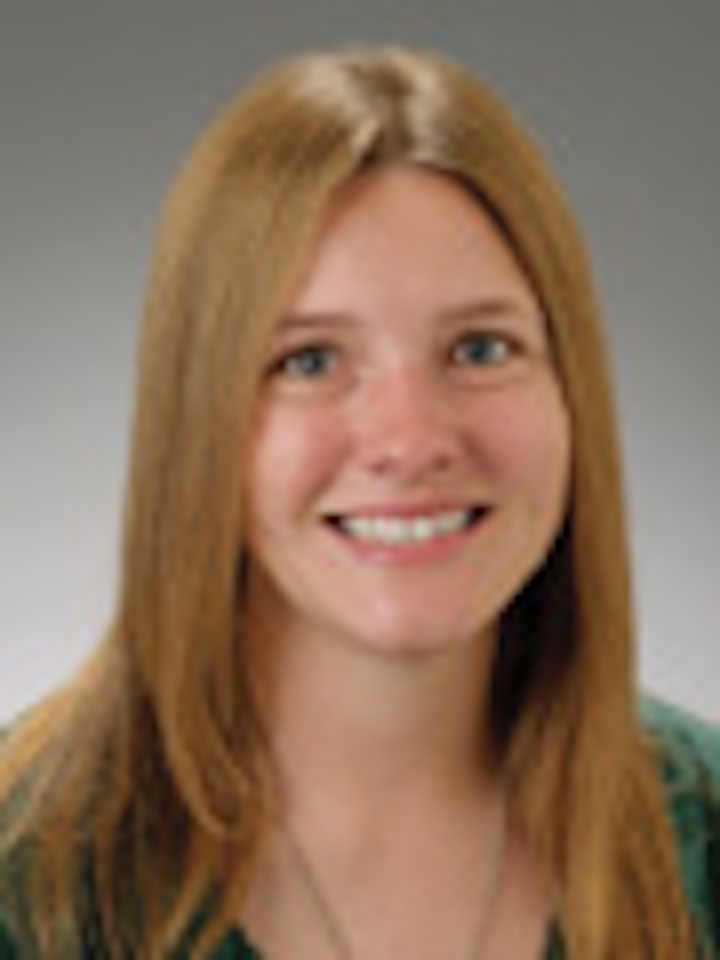 | | | |
| --- | --- | --- |
| | | Jessica Tippee Houston |
SBM Offshore has contracted Keppel Shipyard Ltd. to convert a very large crude carrier (VLCC) into an FPSO for ExxonMobil's Liza oil field development offshore Guyana. Liza is in deepwater, about 193 km (119 mi) offshore in the Stabroek block.
Keppel's scope includes refurbishment and life extension works, such as upgrading of the living quarters, fabrication and installation of spread mooring systems, and installation and integration of topsides modules. The converted floater will provide a crude storage capacity of 1.6 MMbbl, production of up to 120,000 b/d, gas treatment at around 170 MMcf/d, and water injection at around 200,000 b/d. The vessel will be spread moored in 1,525 m (5,003 ft) of water.
MODEC wins Sépia FPSO assignment
Petrobras has awarded MODEC Inc. the charter and operation services contract for the Sépia FPSO. The firm charter period is 21 years. The FPSO will be deployed at the Petrobras-operated Sépia field in the presalt Santos basin about 250 km (155 mi) offshore Rio de Janeiro. Water depth is about 2,200 m (7,218 ft).
MODEC is responsible for the engineering, procurement, construction, mobilization, installation, and operation of the FPSO, including topsides processing equipment as well as hull and marine systems. SOFEC Inc., a MODEC Group company, will design and supply the spread mooring system. The FPSO will be capable of processing 180,000 b/d of crude oil, 212 MMcf/d of gas, 240,000 b/d of water injection, and will have a storage capacity of 1.4 MMbbl of crude oil.
MODEC and Petrobras said that the vessel will be delivered with Brazilian local content.
Bureau Veritas addresses FSRU classification
Bureau Veritas (BV) has published a new Rule (NR645) for classification of floating storage and regasification units (FSRUs). This sets out the requirements for addressing the technical and operational issues for units that may operate as a floating terminal for one or more decades to FSRUs operating for much shorter periods, and whose owners may want the option of trading as an LNG carrier.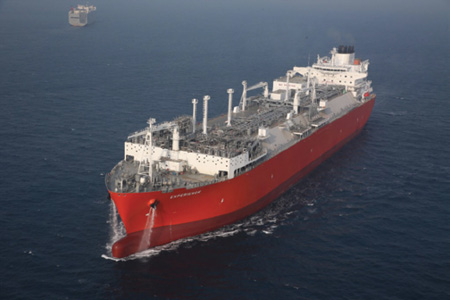 The BV-classed FSRUExperience. (Image courtesy Exmar)
The rules address all these needs, BV says, while applying a unified approach to safety and design challenges and providing clarity by offering two distinct class notations:
Liquefied Gas Carrier - FSRU notation: Based on rules for the classification of LNG carriers: this enables gas trading in addition to floating storage and regasification terminal operations. The notation also provides for possible exemptions from the traditional class survey regime, such as five-year drydocking surveys, when the vessel is in use as an FSRU.
FSRU notation: For units dedicated solely to gas storage and regasification terminal operations. This notation is said to provide a class survey regime as applicable to permanent units with continuous operation requirements. No drydocking would be necessary, and some exemptions are allowable from IGC Code requirements compared to typical LNG carriers. For example, there would be no bottom damage stability requirements, having addressed specific operational circumstances.
Jean-François Segretain, Marine Technical Director, Bureau Veritas, said: "FSRUs are a special market with both 'marine' and 'offshore' approaches and requirements involved. So, FSRU projects raise a lot of questions from all stakeholders.
"These new rules take into account the specific technical, regulatory, operational and environmental requirements of FSRU stakeholders to provide a much higher level of confidence when making significant commercial decisions."
Third icebreaker set to deploy at Sakhalin-2
PAO Sovcomflot (SCF Group) has named its latest multi-functional icebreaking standby vessel (IBSBV) for the Sakhalin-2 project offshore eastern Russia theFedor Ushakov. This is the third of four icebreaking multi-purpose supply and support vessels under construction for the project at Arctech Helsinki Shipyard (a subsidiary of United Shipbuilding Corporation JSC).
The IBSBVFedor Ushakov measures 99.9 m (328 ft) in length and 21.6 m (71 ft) in breadth. (Image courtesy SCF Group)
The latest vessel is named after Admiral Fedor Ushakov (1745-1817), who was instrumental in the foundation of the port of Sevastopol and the development of the Russian Navy fleet in the Black Sea. It will operate flying the flag of the Russian Federation, the port of registry being St. Petersburg, with a 28-strong crew.
The 3,824-dwt IBSBV measures 99.9 m (328 ft) in length, 21.6 m (71 ft) in breadth, and 7.6 m (25 ft) in draught. The Russian Maritime Register of Shipping, which is providing technical supervision during the construction of all four vessels, has assigned an ice class of Icebreaker 6 to the new vessel.
The icebreaking supply vesselGennadiy Nevelskoy and the IBSBV Stepan Makarov were delivered earlier this year. All the ships are designed to operate in ice conditions in the Sea of Okhotsk, with the design and equipment said to ensure the year-round safety of personnel working on the three Sakhalin-2 offshore production platforms, and with equipment to respond swiftly to emergencies.
Drydocks World to overhaul Lancaster FPSO
Bluewater Energy Services and operator Hurricane Energy have awarded Drydocks World two contracts for the Lancaster early production system project. The yard in Dubai will perform a repair, life extension, and upgrade project on the FPSOAoka Mizu, which formerly worked for Nexen in the central North Sea. In addition, Drydocks World will fabricate a 1,000-ton turret buoy to help the vessel moor and weathervane at the field location west of Shetland. Hurricane Energy anticipates first oil during 1H 2019.