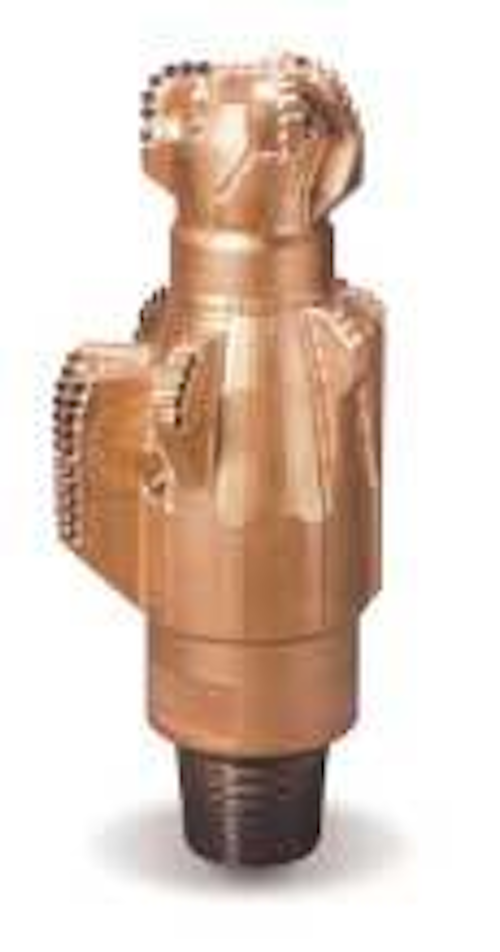 Frank Hartley • Houston
The installation of all six subsea completions for Total and Marathon Oil Co.'s Gulf of Mexico deepwater projects has been completed. The companies collaborated on the field development, combining their deepwater technologies and experience with the use of WellDynamics' SmartWell completion technology.
The wells set a water depth record for the Gulf of Mexico, with Marathon's Camden Hills project being developed in 7,209 ft, followed by Total with the Aconcagua development at 7,096 ft of water. Both field developments were tied-back to the Williams owned and operated processing facility Canyon Station with a 55-mi umbilical. Seabed temperatures were recorded at 39° F.
The implementation of this technology permitted Total and Marathon to remotely operate their deepwater field developments from Canyon Station and control gas production profiles and water breakthrough issues, without the need for intervention by deepwater drillships or semisubmersibles. The systems deployed incorporate multiple gauge systems to permit remote data recovery of tubing and sandface temperatures and pressures.
Each of the completions comprise two-control sleeves and a gauge package with the lower sleeve shrouded to permit separation of the upper and lower pays, providing selective control of each zone. The wells are completed with stacked gravel packs and were successfully flow tested after installation.
A second record was set with the longest ever SmartWell tieback to a host 55 mi away. Communications with the host and the completion are established through a downhole umbilical with hydraulic and electric feed to the subsea tubing hanger. At Canyon Station a computerized surface control system receives the communications from the downhole equipment and displays real-time data for reservoir and production engineers' view.
Casing repair
Four compliantly expanded casing repair systems have been installed for Imperial Oil Resources at its Cold Lake field in Alberta, Canada. The installation of the Weatherford Solid Expandable MetalSkin casing repair system returned the four wells to service. This is a metal-to-metal expandable casing repair designed to solve problems that occur when reservoir and fluid production conditions have changed, or when the casing has worn, corroded, or been damaged.
The system was applied using a patented compliant rotary expansion system (CRES) to repair casing leaks. The CRES technique forms the metal to the casing being repaired, accommodating irregularities within the parent casing. This provides metal-to-metal contact around the entire circumference of the casing and provides a tight seal. After expansion, the repair becomes an integral part of the casing string, allowing the wells to be returned to active production.
With 225 installations of expandable systems worldwide, experience in the commercialization of expandable technologies is increasing. Reservoir completion systems, such as expandable sand screens, and well construction and remediation systems, such as Alternative Borehole Liners, Expandable Liner Hangers, and MetalSkin can also be incorporated. A fundamental advantage of these systems is the use of compliant expansion techniques.
Wireless compact tools
Reeves Oilfield Services is to supply through-bit logging (TBL) services to third parties under the terms of a technology license signed with Shell Research Ltd. In this new system, the wireless compact tools are run inside drill pipe and into open hole through a drill bit, and logs are taken while tripping the drill string over the interval of interest. This saves wireline logging time as well as post wireline logging hole conditioning. The tools are guaranteed to get past any bad hole conditions that may exist higher up the well.
The system comprises a drill bit with an insert that can be removed from the bit, a latching mechanism for selectively removing the insert from the bit, and a running tool that interacts with the latch to enable the insert and logging string to move out of the bit. The running tool is connected to the lower end of the logging string. The logging tool is hung off in the bit with ports to allow circulation while the logging tool is in place.
After an interval has been drilled, the drill pipe is pulled off bottom for a distance equal to the length of the logging string. The tool string and running tool are lowered on a slickline to engage the latch, taking the bit insert into open hole.
Formation evaluation data is gathered as the drill pipe is then moved uphole. After logging the interval, the tool string is retrieved on slickline, causing the insert to re-latch in the bit so that drilling or well conditioning is able to begin again immediately.
Rotary steerable system
The new PowerDrive Xceed rotary steerable system is able to operate in tougher environments, making marginal targets economically viable, according to Schlumberger, the developer of the system. Full rotation of the entire drill string allows optimization of the drilling process, the company says.
The system addresses drilling challenges that include extreme shock environments, higher build-up rates, hotter temperatures (to 300° F), abrasive sands and soft environments, laminated formations, and steerable bicentered drilling, Schlumberger says.
Because the PowerDrive Xceed system shares a common electronic architecture with the PowerPulse measurement while drilling system, the new system benefits from reliability in excess of 1,000 hours, the company says.
Among the advantages of full rotation technology is a reduced chance of spiraling, less opportunity of the bottomhole assembly (BHA) becoming stuck in casing or on a whipstock and fewer cuttings being reground during drilling. Because there is no physical anchor to hold up the BHA during drilling, penetration rates are increased.
New PDC bit
A new PDC bit technology for steerable motor applications has been introduced by Hughes Christensen, a division of Baker Hughes Inc. To optimize steerable motor drilling, a bit needs to have precise directional response and exceptional tool face control to deliver a smooth, high quality wellbore. Historically, these parameters could only be obtained by using roller cone (RC) bits. Unfor-tunately, RC bits seldom have the longevity to complete an entire hole section and penetration rates are often unacceptably low. Traditionally, steerable motor drilling with PDC bits has been difficult due to motor stalling and lack of tool face control. Design engineers have used high backrakes, large chamfers, and wear knots to decrease PDC aggressiveness and enhance steerability with limited success. In many cases, aggressiveness in soft formations is still too high for tool face control and rate of penetration in firm formations is often unacceptable low.
null
To address theses challenges, a new line of Genesis HCM bits for steerable motor applications that offers both longevity and penetration rates comparable to traditional PDC bits but with the control and precision of a roller cone has been designed. Using EZSteer technology, these bits are setting new standards for directional drilling performance. This bit solves both problems using EZSteer depth-of-cut control technology. Bearing surfaces near the center of the bit face are designed to engage the hole bottom in slide mode, but not in rotate mode.