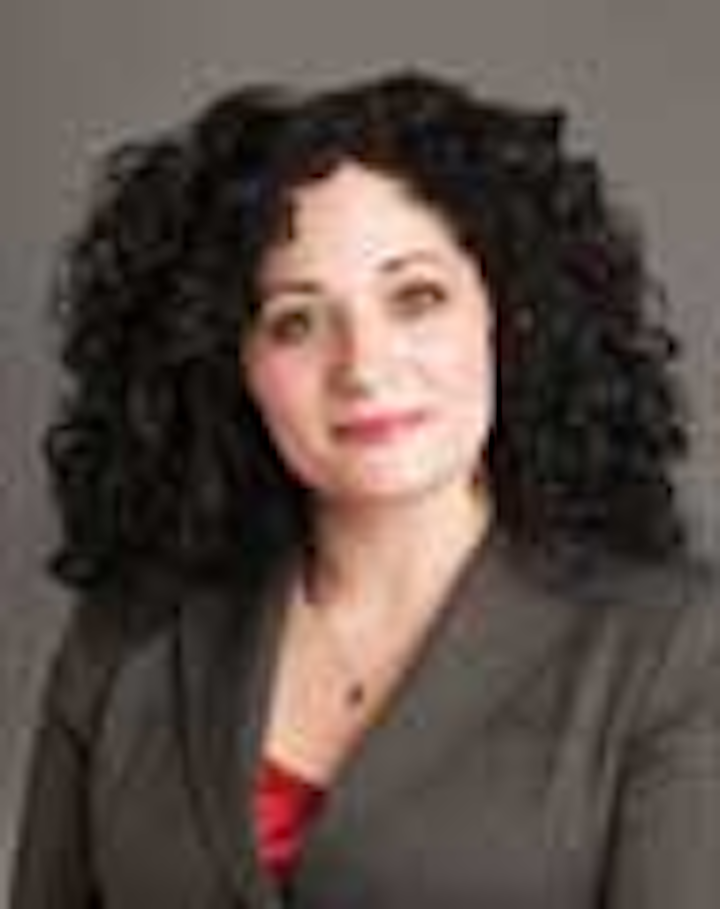 | | | |
| --- | --- | --- |
| | | Sarah Parker Musarra • Houston |
New technologies spotlighted at IADC/SPE
Although talk of the down market could be heard up and down the aisles, companies still had no shortage of new and tested technologies displayed on the exhibition floor of the International Association of Drilling Contractors/ Society of Petroleum Engineers (IADC/SPE) annual conference, held last month in Fort Worth, Texas.
Officials from engineering and project management company William Jacob Management, Inc., discussed its Modular Offshore Drilling Rig (MORF) concept. It was designed at the request of a national oil company working in the Gulf of Mexico looking to cut deployment costs and improve the speed-to-market. The 3,000 hp drilling rig features two main modules: the drilling equipment structure (DES) and the drilling support module (DSM).
WJM said it worked with a Gulf Coast rig manufacturer on the proprietary design, which is able to be transported by a service fleet and lifted by platform cranes.
The DSM is equipped with two offshore pedestal cranes to streamline installation. The DES has the capacity to move approximately 15 wells arranged in a 3 x 5 matrix and is capable of drilling wells up to 25,000 ft.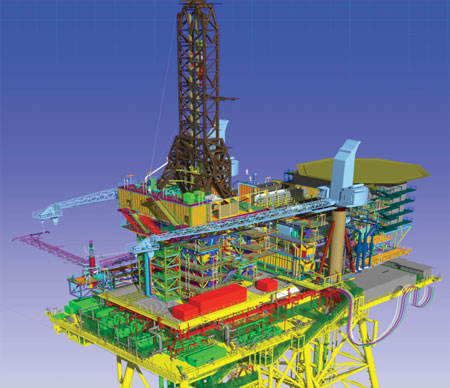 William Jacob Management based the proprietary design of the MORF's compact modules specifically downsized to streamline installation. (Image courtesy William Jacob Management)
Due to their compact size, WJM said that the modules can be delivered using a service fleet and then assembled using a combination of crane systems. The blocks containing the cranes are installed using a temporary "leapfrog" crane package. Once the rig cranes are operational, the installation is then completed using the rig's own cranes. According to WJM, savings is also realized due to the elimination of a barge.
An official toldOffshorethat WJM had been speaking to several companies about the MORF concept, although he recognized that current market conditions were making investments in new technology difficult.
Also at WJM's booth, the company highlighted its Multi-Purpose Separator, designed for simultaneous well testing and production in one vessel.
Representatives from Vallourec provided technical presentations in the company's booth, including some on the company's VAM Express-m2M, a gas-tight double shoulder connection. The metal-to-metal seal is designed to allow operators the flexibility of using the same drillstring for drilling and completions operations. Vallourec said it qualified the connection for gas-tightness up to 30,000 psi internal pressure, and 25,000 psi external pressure.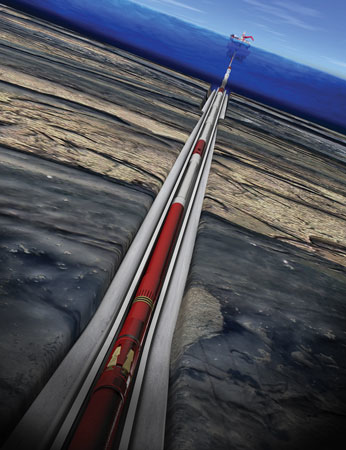 The SwageHammer liner-hanger system was one of the major technologies Weatherford highlighted at the recent IADC/SPE show in Fort Worth. SwageHammer is designed for high-angle, horizontal, and extended-reach-geometry wells, and is capable of working in HP/HT. (Image courtesy Weatherford)
At the Weatherford booth, experts gave presentations on the company's SwageHammer integrated liner-hanger system; its line of RFID products; and other topics.
A Weatherford representative spoke withOffshore about the SwageHammer system, which supports liner installations in applications including deepwater and highly deviated wells, including those that are high-pressure/high-temperature (HP/HT). Currently ready to begin field trails, the SwageHammer provides a gas-tight seal and maximizes circulation and, unlike the three pieces in a conventional liner, Weatherford said its system is a single-piece body combining a liner-top packer with a hydraulic-set hanger. The Weatherford official said that the threaded connection is eliminated, thereby also eliminating potential leaks through internal connections.
The system is compliant with ISO 14310 V0 and API 11D1 test criteria validates the system for use in well applications that require enhanced pressure and temperature capabilities, the oilfield services giant said.
Industry news
XACT Downhole Telemetry Inc. claimed an industry first by providing real-time downhole data during a deepwater completion installation with BP.
BP accessed real-time downhole data throughout the well's completion using an acoustic telemetry network, the company said. Six downhole measurement nodes spanned the 22,700-ft well, enabling the operator to monitor parameters including downhole weight on the crossover tool, and pressures and temperatures during the well's completion. XACT said it worked with BP's Upstream Technology group to further develop and deploy the acoustic telemetry network. Through BP Ventures, which invests in private companies that create technology for the energy sector, BP provided investment funding to the Houston-based XACT.
"BP partners with XACT to help develop technology that enhances well construction and completions," said Issam Dairanieh, managing director at BP Ventures. "We view this as a promising digital technology and are pleased to support its deployment and wider industry acceptance."
TNW Group Companies, comprising well services provider StimLite, contracting supply company UCS, and GB (seismic services), is now offering its services to the North Sea oil and gas sector. The group's early focus will be on well stimulation services. StimLite will undertake to perform well intervention/stimulation at reduced costs and in short timeframes. Paul Landers, chairman of TNW, said that the company's solution assists the operator by lowering the lifting costs per barrel and providing major increases to bottom line income. The company will use its own non-toxic biodegradable cleaning solution and two other non-intervention techniques which, in combination with each other, will significantly increase existing production while monitoring future production, Landers said.
The service includes deployment of a Mini Coil, or small diameter oiled tubing, said to make interventions in depleted wells both feasible and economical. TNW's joint venture partners Well Services Group, based in the Netherlands, will provide and manage this technology.