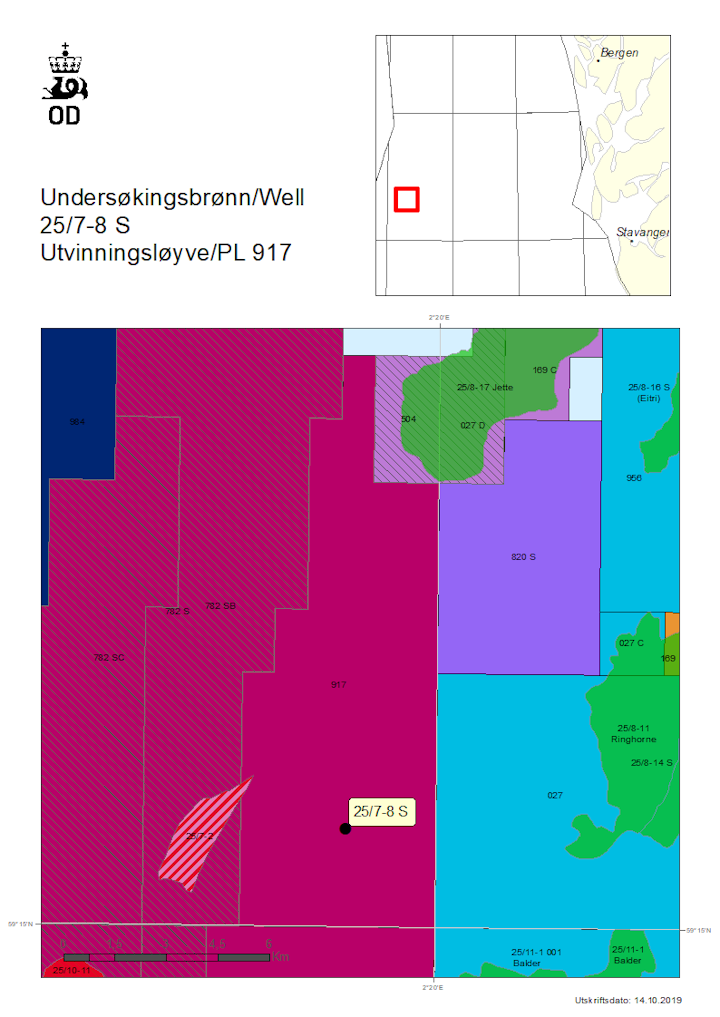 (Courtesy Norwegian Petroleum Directorate)
Offshore staff
OSLO, Norway – ConocoPhillips Skandinavia has discovered a small oil and gas accumulation 10 km (6.2 mi) northwest of the Balder field in the central Norwegian North Sea.
The semisubmersible Leiv Eiriksson drilled well 25/7-8 S in 126 m (413 ft) of water on production license 917, 200 km (124 mi) west of Stavanger.
According to the Norwegian Petroleum Directorate (NPD), the well encountered several oil and gas-bearing intervals with independent columns in the Nansen and Eiriksson formations, and gas in the Skagerrak formation.
At Mid-Jurassic level, the well penetrated thin gas-bearing sandstone layers.
The NPD estimates recoverable resources at 1-5 MMcmoe.
This was the first exploration well on the concession.
The Leiv Eiriksson will next drill wildcat well 25/7-9 S in the same license for ConocoPhillips.
01/14/2020