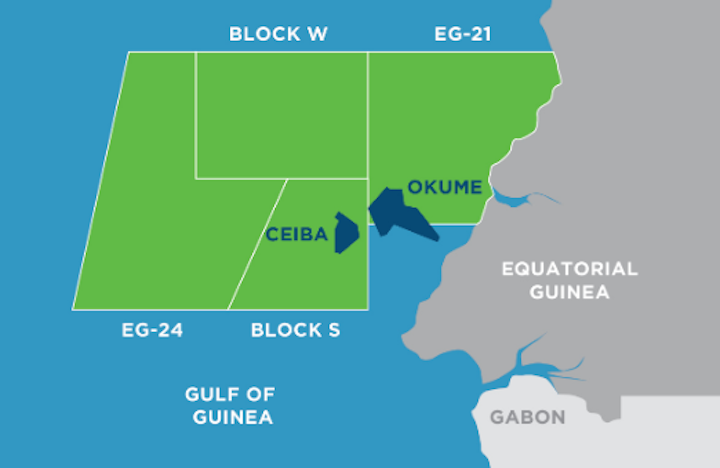 (Courtesy Kosmos Energy)
Offshore staff
DALLAS – Kosmos Energy is considering a tieback to the Ceiba FPSO off Equatorial Guinea following a successful exploration well.
In late October, the S-5 well reached TD, having intersected around 39 m (128 ft) of net oil pay in a good-quality Santonian reservoir.
This was the company's first 'infrastructure-led' well in the region, drilled based on new 3D seismic acquired in 2018.
The well was drilled in around 800 m (2,624 ft) to an MD of close to 4,400 m (14,435 ft).
11/04/2019