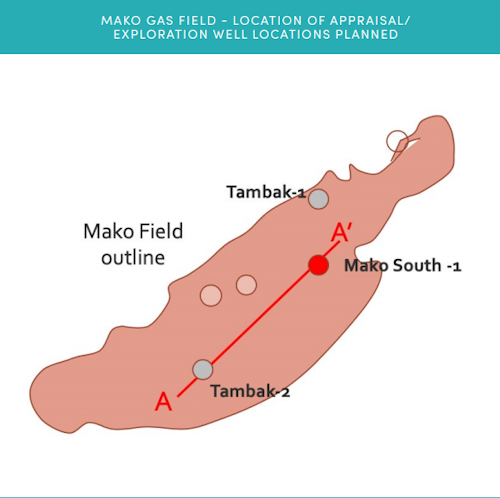 (Courtesy Coro Energy)
Offshore staff
LONDON – Coro Energy has confirmed successful results from its first well offshore Indonesia.
The Tambak-2 appraisal well was drilled to a TD of 503 m (1,650 ft) in the Duyung PSC in the West Natuna basin, in which the company has a 15% interest.
Analysis of coring, wireline logging, and pressure surveys have revealed a positive appraisal of the southern part of the Mako gas field. The next step will be an extensive drillstem test of the main Mako reservoir.
James Menzies, Coro's CEO, said: "This significant step out from the Mako South-1 proves reservoir continuity over a very large areal extent. We believe the quality of the reservoir found will convert significant volume from the 3C to the 2C resource estimates for the field and add material value to the asset."
Gaffney Cline & Associates had estimated 2C resources of 276 bcf of recoverable dry gas in the Mako field. Coro believes the latest result could add a further 100 bcf.
Following the testing program, the partners plan further appraisal and exploration drilling.
10/15/2019