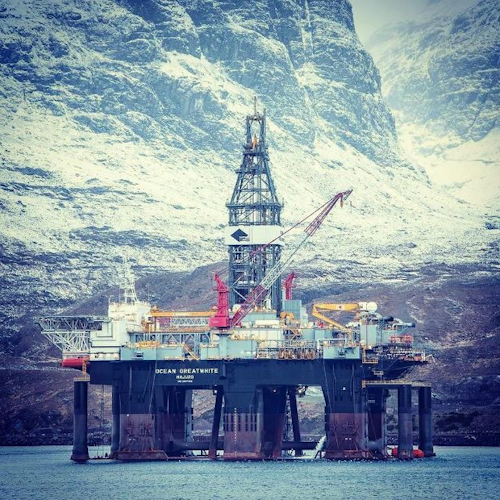 (Courtesy Drilling Systems)
Offshore staff
BOURNEMOUTH, UK – Drilling Systems expects to deploy its mobile 'On-the-rig' (OTR) drilling simulator on more offshore projects, following a program for the crew of Diamond Offshore's semisubmersible Ocean GreatWhite earlier this year.
The company designed simulator training to prepare the crew for the drilling conditions anticipated at the location of Siccar Point Energy's Blackrock well west of Shetland.
Although portable, the OTR is said to share the same capabilities as a full-size simulator. The company offers an instructor-free, learning management package which is designed to replicate all operational elements of the rig including well control, drilling, and lifting.
For Blackrock, the OTR was programmed with training scenarios that allowed the crew to rehearse anticipated scenarios in a safe environment, so that they would know how to react when faced with similar situations on-site.
Blake Burns, Drilling Superintendent, Ocean GreatWhite Diamond Offshore Drilling, said: "We tested various crew members on the rig with specific well control and downhole challenges that our client has experienced in offset wells allowing our drill crews to be prepared when facing these same risks in real time.
"With the OTR simulator onboard, we were able to put our employees through continuous learning that was purposefully designed, accurately tracked and readily available. Ultimately, allowing us to identify improvement opportunities for individuals based on data received from simulations."
09/23/2019