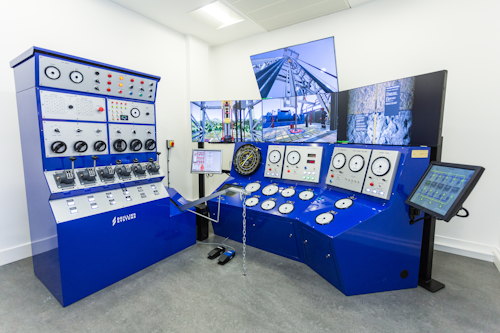 (Courtesy Robert Gordon University)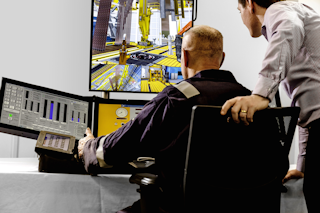 On-The-Rig is a real-time portable simulator which brings drilling and equipment operations, well control and crane training to the rig.(Courtesy Robert Gordon University)Offshore staff
ABERDEEN, UK – Robert Gordon University will feature simulators, including the DRILLSIM:5000 Decom Simulator, at this year's Offshore Europe.
The DRILLSIM:5000, and the associated software which it runs, is said to be a world-first and is being used to support decommissioning activities in the UK and other parts of the world.
 A collaboration between RGU, OGTC, KCA Deutag and Drilling Systems, the simulator focuses on well plugging and abandonment (P&A).
Delegates to the show will be able to test their skills on the simulator, which is currently supporting oil and gas operators and service companies with the planning and preparation for well P&A, in a similar way pilots get trained and tested on flight simulators.
At the event, the simulator will be housed in the Life Extension and Decom Zone.
In addition, two other simulators will be featured. On-The-Rig is a real-time portable simulator which brings drilling and equipment operations, well control and crane training to the rig. The MultiSIM is a portable simulator which offers real-time well intervention operator training in one advanced system.
09/02/2019