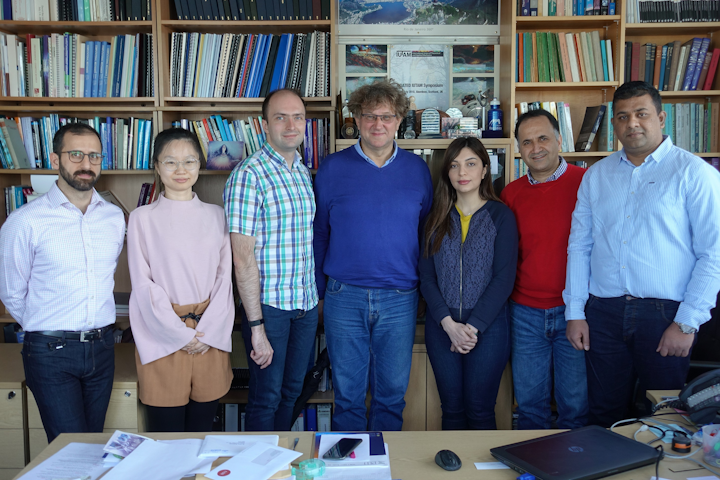 (Courtesy Oil & Gas Innovation Centre)
Offshore staff
ABERDEEN, UK – The Oil & Gas Innovation Centre (OGIC) is co-funding seven projects to develop new technologies for use in offshore drilling.
Various companies are working with the University of Aberdeen's Centre for Applied Dynamics Research (CADR) on the developments.
READ Cased Hole, assisted by the CADR team and AI specialists from the University's School of Engineering, are developing an automated program to process and analyze data gathered by a multi-finger caliper while it tests the integrity of downhole completion items.
The ultimate goal is to deliver fully or part-automated well integrity reports. Currently the CADR team is working on the initial algorithm.
CADR will also work with Welltec on phase two of a project to re-design one of the company's tools. The development will use new technology developed by the CADR team that is said to significantly increase rate of penetration (ROP), reduce vibrations of the drillstring for conventional drill bits, and entail a much lower axial force (weight-on-bit), without compromising ROP or borehole stability.
Another project, with RotoJar, involves tests of a new tool designed to perform the function of a drilling jar. Traditionally, drilling jars have been used to allow jarring of a drill pipe if it becomes stuck during operations, but the technique is said to be limited in its functionality.
RotoJar's latest innovation introduces drill pipe rotation to induce the necessary impact, delivering what is claimed to be precise, controllable, and high frequency jarring.
The main benefit arises from the high frequency impulse generated by the Rotojar tool. This is said to create a level of vibration within the stuck drill pipe that makes it easier to free the trapped portion of the drillstring.
Volcanic Basin Petroleum Research worked with the university to test the effectiveness of Resonance Enhanced Drilling (RED) for coring drill bits. The project investigated whether RED technology could be used effectively with a coring bit, attain equal or improved core quality for the homogeneous test rocks, and improve ROP of core cutting without diminishing quality.
Finally, Varel UK and the university are working on a new polycrystalline diamond compact (PDC) drill bit that will combine shearing and gouging actions. This would allow more efficient drilling through hard rock and heterogeneous formations.
OGIC and the CADR team supported phases one and two of the program which resulted in the creation of a prototype drill bit.
08/14/2019