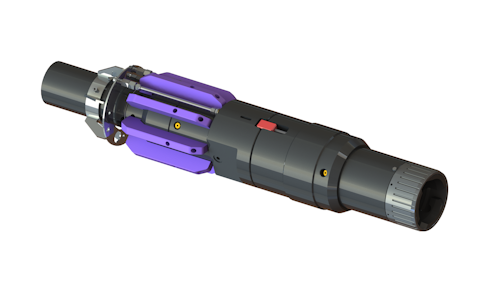 Unity
Offshore staff
ABERDEEN, UK – Unity claims to have developed a new way of pressure testing suspended mudline wells from a vessel prior to P&A activity.
Recently the company deployed its Temporary Abandonment Cap Test Tool (TACTT) to support an end of life project for Spirit Energy in the southern North Sea, involving abandonment of two wells.
The system is designed to seal onto any type and size of temporary abandonment (TA) cap, pressure test the seal to ensure well containment, and then test and vent pressure from below the TA cap, leaving a secure secondary seal in place.
It can be run on a cable from a vessel through open water, rather than using a rig, to save costs.
For the North Sea program, the TACTT was run from a vessel, latched and sealed on to the TA cap and the seal was then pressure tested. A second pressure test followed to verify zero pressure below the TA cap's back pressure valve.
Once integrity had been confirmed, the operator could continue safely with removal of the cap and finish P&A operations.
According to Unity, the technology – originally developed in 2014 – helps the operator understand the extent of pressure accumulation below the TA cap and to allow for this in decommissioning plans.
This means either continuing with vessel-based intervention or leaving the TACTT safety valve in place and returning with a rig later if need be.
Vessel P&A work is faster and more cost effective, Unity added, and the technology can be used to confirming no back pressure for well re-entry.
Olav Log, director of drilling and wells at Spirit Energy, said: "The tool removed all risk associated with re-entering a suspended well and the ability to deploy by vessel provided significant project savings."
06/20/2019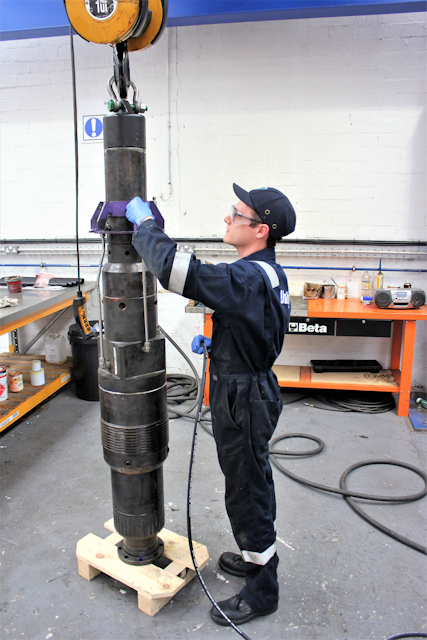 TACTT in the workshop.Unity