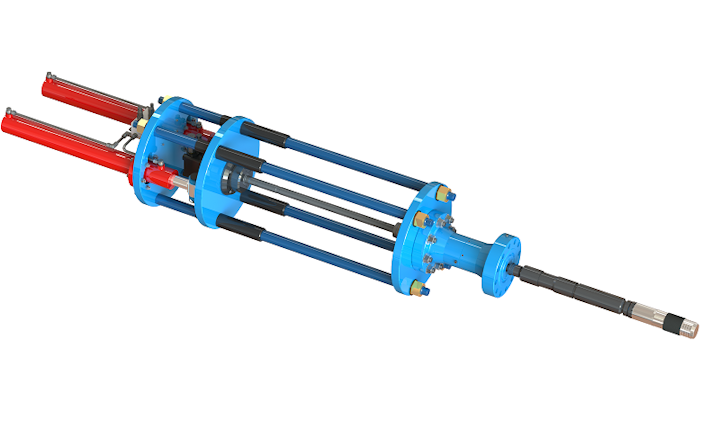 Offshore staff
ABERDEEN, UK – Unity has introduced what it claims is the first multi-functional, near-surface intervention system.
During the first deployment for an unnamed major operator, the Surface Intervention System (SIS) was mobilized offshore Tunisia to set two frac sleeves on two wells.
Each was set successfully in less than three hours, including rig-up and rig-down time, compared with a more typical 24-hr schedule for conventional intervention methods, Unity said.
CEO Gary Smart said: "We recognized a clear opportunity to develop a multi-functional shallow intervention system which combines heavyweight capability within a compact and mobile package.
"Being simple to operate, compact to ship and fast to deploy, the SIS offers cost savings of up to 75% when used as an alternative to conventional equipment."
According to the company, wireline or coiled tubing intervention often involves multiple vendors with associated manpower, heavy well control packages, and a large wellsite footprint.
While this equipment is necessary for deeper well intervention, the SIS is said to provide a more cost-effective alternate solution for shallow operations, with the option to include an integrated well control package.
The system can be deployed for operations including plug or tubing hanger setting, xmas tree removal, well inspection, milling and wellbore clean out, with consecutive tasks performed during the same deployment, and with only two operators needed.
It is also said to be compatible with industry standard tools, allowing straightforward switching between functions using sectional hollow rods at the well site. It can operate in pressures up to 10,000 psi (689 bar) and features a hydraulic motor driving a push, pull and rotate function that is said to rival wireline or coiled tubing capability.
Smart added: "Near surface well integrity is extremely influential in avoiding and recovering production losses, so we see a clear opportunity for the systems use in safeguarding the integrity of producing wells in the UKCS [UK continental shelf] and across global oil and gas regions.
"The SIS is also ideally placed to assist in the end phase of well P&A activity through plug setting and the removal of xmas tree and wellhead surface equipment. In addition, it can be used to carry out inspection and remedial work of the internals of the surface equipment and tubulars prior to removal."
05/14/2019