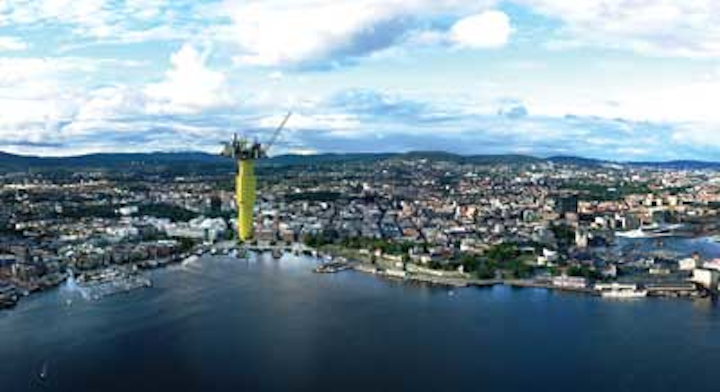 Eldon Ball • Houston
For those who want to quantify how much oil and gas development and operating costs have risen lately (as they always do during good times), IHS, the US-based energy think tank, has developed a proprietary index to track just such numbers. Their Upstream Capital Cost Index (UCCI) rose 2.3% over the 3Q 2011-1Q 2012 period to a new high index score of 227. Until you understand that the values are indexed to the year 2000, that may be meaningless, so we'll translate. It means that capital costs of $1 billion in 2000 would now be $2.27 billion. Likewise, the Upstream Operating Cost Index (UOCI) rose to 2.1% percent to 189 over the same period, meaning operating costs of $100 million in 2000 are now a cool $189 million.
IHS says that the high rate of increase for the UCCI can be attributed to increased day rates for deepwater rigs. Despite new entries into the market, these rigs are in high demand and with rising fuel and labor costs can command premium rates. The unconventional drive in the US has put pressure on goods and services although the drop in gas prices has switched some of the drilling from gas to tight oil. However, the high duty onshore rigs and fracing crews remain in high demand.
IHS expects upstream capital and operating costs to continue to rise in 2012 driven by increased costs in rig day rates, equipment, and oilfield services.
2011 banner year for US E&P growth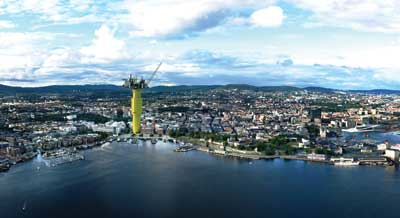 While costs may be rising, that fact is not inhibiting spending in the US, and with good results, according to a study by Ernst & Young.
As a result of strong oil prices and technology advances, the US oil and gas industry had a banner year for growth across several categories. Combined exploration and development spending increased 38% in 2011, according to Ernst & Young's annual US E&P benchmark study. Oil reserves grew by 9%, or 1.7 Bbbl in 2011, while oil production increased 3%. Gas reserves and production rose 4% and 9%, respectively in 2011. Oil and gas revenues experienced 23% growth in 2011.
Independents the driving force. As impressive as those numbers are, the success can be attributed primarily to US-based independent operators. They were the pioneers who tested new technology and new geographic locations.
US oil reserves grew by 23% from 2007 to 2011, and as the accompanying chart shows, most of that growth came from independent operating companies, not integrated oil companies or national oil companies. The result is that independent operators now own the majority of US oil reserves, although that may change due to acquisitions by majors.
"Long thought of as an oil region in decline, the combination of strong prices for oil and ever-improving technology has turned the US into a growth market," said Marcela Donadio, Americas oil & gas sector leader for Ernst & Young.
Long-term implications. The abundant supply and cheap prices for natural gas will have a stimulating effect on both petrochemicals and manufacturing in the US. Expect to see this trend growing as the word spreads. Additionally, natural gas may emerge as a transportation fuel as infrastructure for delivery grows. It is an economic and environmental winner compared to any other fuel choice.
LNG markets will feel the impact. Once thought of as an LNG importer, the US could easily become an LNG exporter as soon as liquefaction facilities are available. That scenario can spread geographically, given the right political climate.
Exploration spending to hit $85 billion in 2012
Energy analyst Wood Mackenzie predicts a 15% increase in conventional exploration spending this year to about $85 billion.
In the past two to three years, the volumes of the new "conventional" finds have been getting bigger, and results so far in 2012 suggest this year could be the best ever, with a roughly 50/50 split between gas and oil, the company says.
The main source of new oil finds continues to be the presalt plays in the deepwater Santos basin offshore Brazil. The roughly 30 wells drilled to date in this region have proven 30 Bboe, according to Andrew Latham, VP exploration service for Wood Mackenzie. By comparison, it has taken around 900 wells over the past decade to discover similar volumes in the Gulf of Mexico, and around 700 wells offshore Australia, he said.
East Africa and the eastern Mediterranean Sea have provided most of the major new gas finds.
"Deepwater is the key to this success," Latham observed. "The total volume being found in deepwater is now more than the yield from onshore exploration or from shelf drilling. And deepwater is typically more oil. Fewer wells are drilled in deepwater, but those drilled add multiples to reserves, and that's the reason why deepwater remains so attractive."
Elsewhere, Wood Mackenzie sees 10-15 exploration wells being drilled annually in Arctic regions, but at much higher cost.
Latham says that independents have opened plays off nine previously untapped countries. In the past, the majors would have driven these programs, but most of the top 10 oil companies have collectively experienced a decade of relatively flat growth, he said, not replacing lost production with significant new discoveries. That should change going forward to 2020, he claimed, as the majors commit more funds to exploration.
"As a group, they have posted an average increase in their global expenditure of 15%, similar to the rest of the industry. However, their spend-per-barrel of production has been lower than for many of the independents – around $3/bbl compared with $5/bbl. We predict the majors will increase their exploration spending to 20% per year."
Aker to build equipment site in Brazil
Aker Solutions is building a $100-million multi-purpose service site for its drilling equipment business in Brazil. The development will include production, assembly and testing capacity, to provide local content to support the country's large drilling rig-building program.
The 335,000-sq m (3.6-million sq ft) facility in Macaé on Brazil's east coast is about eight times bigger than Aker Solutions' current facility in nearby Rio das Ostras, reflecting expected growth in the company's activities in the country.
The new Macaé facility will host drilling riser production and maintenance services, including about 20,000 sq m (215,278 sq ft) of indoor mechanical workshop space for riser and topside equipment, with full crane and testing capabilities. The site will have capacity for about 700 employees. The site is scheduled to be fully operational in early 2014.