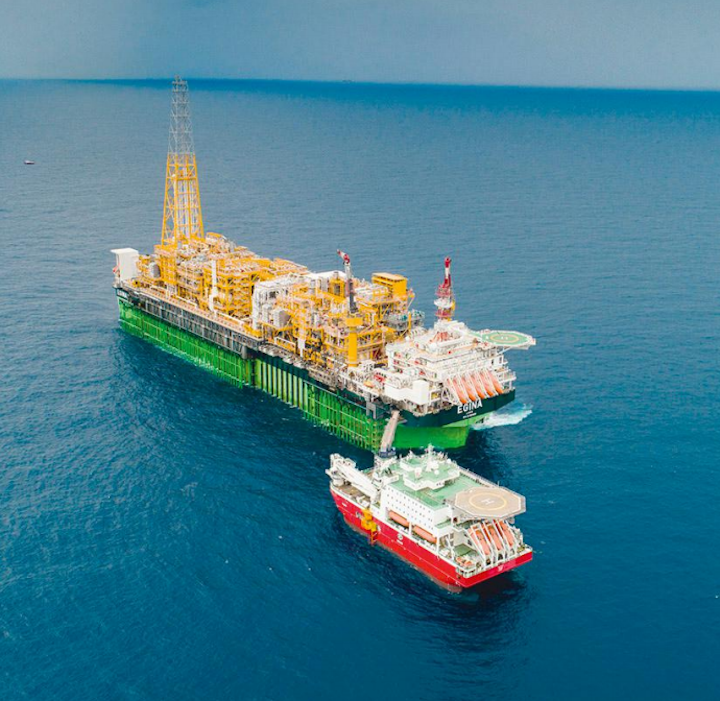 (Courtesy Total)
Offshore staff
LONDON – Nigeria's National Assembly has voted through the first-ever change to royalty within the country's Deep Offshore and Inland Basin Production Sharing Contract (PSC) Act.
According to consultant Wood Mackenzie, the main points of the amendment bill are as follows:
· Replacement of the current water depth-based royalty with a uniform 10% royalty for all deepwater PSCs
· A new price-based royalty which will add 0% to 10%, depending on oil price
· Deepwater fields currently pay between 0% and 8% royalty, but could be expected to pay 14% once the bill is enacted
· Terms to be reviewed every eight years.
The change, which applies to all deepwater PSCs, could cost the industry loss of value of $2.7 billion over the remaining life of the assets, Wood Mackenzie has calculated.
Gail Anderson, director, sub-Saharan Africa upstream oil and gas, said: "The toughening of royalty is, relatively speaking, not as bad as investors feared. The average remaining government share increases by 5%.
"Production will continue and most pre-FID deepwater projects could still make money at a long-term oil price of $65/bbl, even with a 15% discount rate. So, what's the problem?
"Deepwater investors the world over need to ensure their projects can withstand low oil prices of $50-55/bbl, given recent price fluctuations and long-term forecasts of declining oil demand. This means delivering low breakevens, and here, Nigeria already struggles to be globally competitive."
The new measures will push the country's deepwater projects further up the breakeven curve, she added, increasing the risk of some being stranded.
"Although in the short term, the change will deliver the intended increase in revenues for Nigeria, in the long term it won't if investors allocate capital to better projects elsewhere.
"Finally, royalty is only one piece of the fiscal framework. Deepwater investors know that when their contracts expire over the next five years or so, they will likely face more fiscal changes in return for a 20-year renewal. Do they have the appetite for another long slog?"
11/05/2019