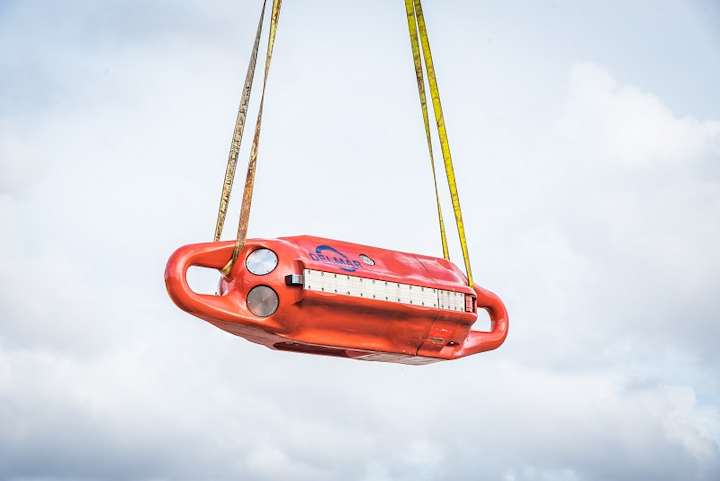 Offshore staff
BROUSSARD, Louisiana – Delmar Systems has installed the first set of RAR Plus units.
The nine rig anchor release (RAR) units were deployed on a moored semisubmersible in theGulf of Mexico with Delmar's releasable MOOR-Max system.
The RAR Plus builds on a 35-year history of proven acoustic release technology by adding features such as a completely independent manual backup release method and increasing the ultimate and release load ratings.
The new backup method ensures the ability to release the moorings in the unlikely event that the remote acoustic transmission fails to actuate the RAR. The mechanical backup release bypasses the acoustic, electronic, and hydraulic systems in the RAR Plus, and it can be actuated by either the rig itself or with a nearby support vessel.
The latest unit's minimum break load has been increased to accommodate modern R5 high-strength mooring lines. The increased repeatable release load limit allows for disconnection at extreme line tensions.
In addition, the RAR Plus can transmit both direct and indirect line tension measurements from internal sensors for real-time display onboard the rig in a user-friendly graphical user interface.
John Shelton, vice president of engineering, said: "We are excited to save our customers significant rig time and vessel time during rig disconnections with our MOOR-Max releasable system using RAR Plus technology."
03/13/2018