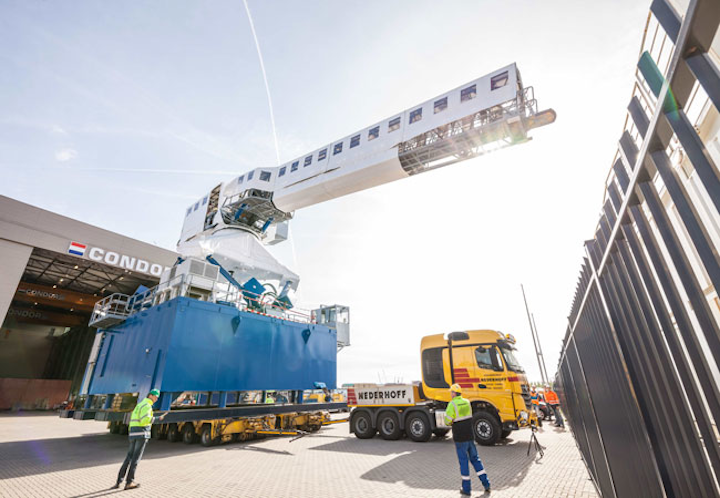 Offshore staff
ROTTERDAM, the Netherlands– Ampelmann has launched the N-type, nicknamed Icemann, a walk to work system designed to safely and efficiently transfer crew in extreme icing and temperatures as low as -28°C (-18°F).
The fully enclosed and insulated system is operational in sea states up to 3.5 m (11 ft) significant wave height and comprises active motion compensation. The Icemann rotates to 360° and is controlled from the vessel with flexibility in platform landing locations and directions.
Walk to work systems, where workers transfer between offshore platforms and adjacent vessels, are increasingly being used by the offshore industry as a safe and cost effective alternative to helicopter and basket transfers.
The company says that it anticipates strong demand for the system to service remote and extreme cold oil and gas areas in non-Arctic Russia, Norway, and Canada as well as regions of the Caspian Sea.
Sakhalin Energy has ordered an Icemann system for use at the Sakhalin-2 field in eastern Russia (outside of the Arctic Circle). The system is set to be installed later this year on one of the company's ice class vessels.
04/20/2017