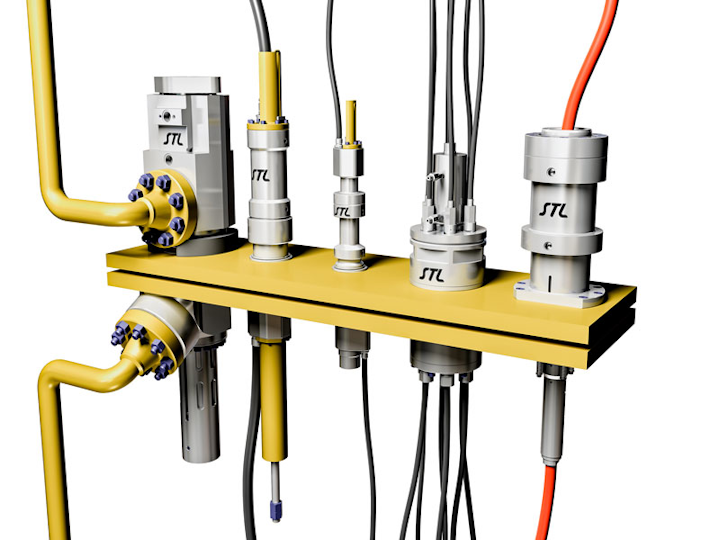 Offshore staff
BIRMINGHAM, UK – Trelleborg Sealing Solutions has engineered a seal to work inside the new XR connector developed by Subsea Technologies Ltd. (STL). 
A 2-in. hydraulically retractable subsea coupler assists the connector's high-angle release capability which is said to have no maximum riser angle limit.
STL had previously developed small bore retractable couplers, used as sub-components in the XR connector, however, scaling up to a large 2-in. bore to allow for choke and kill lines passing through posed various challenges, including the seal.
Trelleborg developed customized versions of its Turcon Captive Glyd Ring with XploR V9T82 elastomer material and Turcon Stepseal 2A CR with PEEK corner reinforcement rings.
Stepseal 2A CR is a corner reinforced rod/piston seal for single-acting use, featuring an anti-tilt design. The dimensions of the seal body and CR-Ring can be modified to facilitate installation.
Andrew Longdon, Technical Manager for Trelleborg Sealing Solutions in the UK, said the team conducted tests including a full PR-2 temperature and pressure cycling program and endurance cycle testing on the products in accordance with the ISO 10423 standard.
"STL also conducted two disconnects with 10,000 psi [689 bar] bore pressure. This was all completed with one set of seals," he added.
Being hydraulically retractable, the coupler allows heavy duty engagement of equipment both on surface and subsea to be separated from the comparatively delicate engagement of control system interfaces.
The coupler is fully Lloyds design verified and qualified to 3,000 m (10,000 ft) water depth, rated to 10,000 psi hydraulic bore pressure and up to 5,000 psi (345 bar) hydraulic function pressure.
07/05/2017