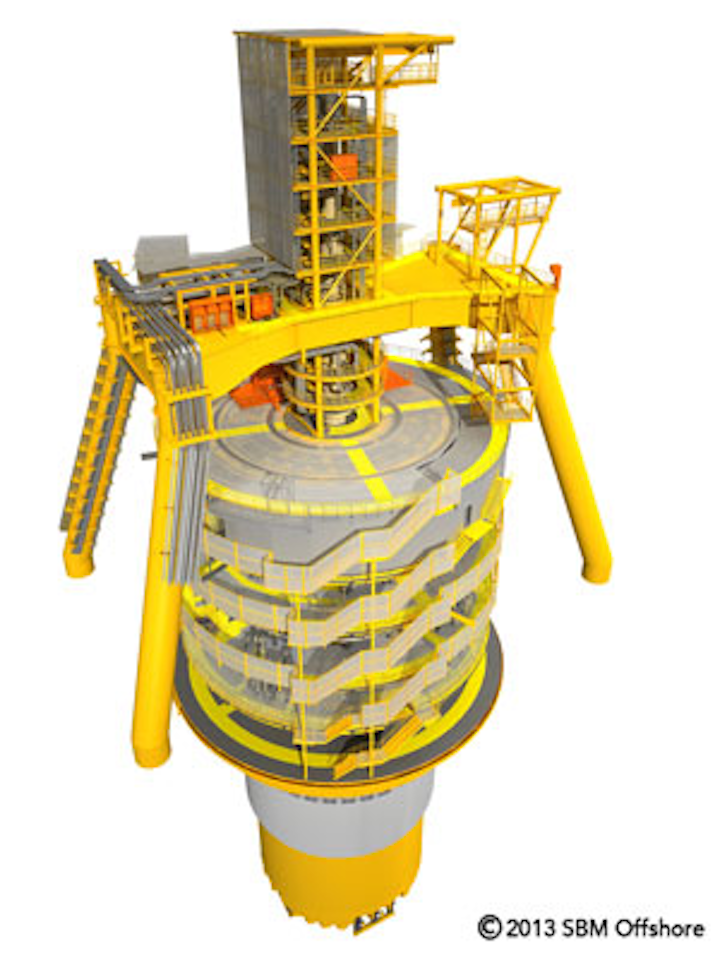 Offshore staff
ABERDEEN, UK – Bowtech Products has delivered equipment to SBM Offshore to monitor chain stoppers during installation of the new BP Quad 204 turret mooring system west of Shetland.
The system is designed to allow visual monitoring of each chain stopper ratchet when the chains are being tensioned. Twenty chain stoppers will need to be monitored during this phase, all located on the chain table on the lower turret, around 15 m (49 ft) below sea level.
Bowrech's scope of supply includes high resolution, high sensitivity monochrome cameras, and LED lights for use in poor ambient conditions. These will be installed on the I-tubes, located above the chain stoppers, to allow downward viewing of the installation operations.
For the topside area, the company will provide a video inspection and control system to view and control the cameras and LED lights.
7/10/2013