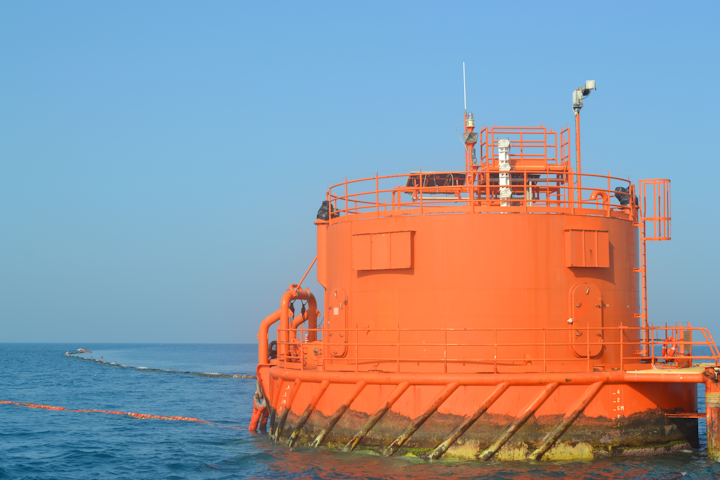 Offshore staff
SHARJAH, UAE – Unique System FZE, a Unique Maritime Group company that provides integrated turnkey subsea and offshore solutions, has engineered and supplied a monitoring system that will provide the Abu Dhabi Oil Co. Ltd. (Japan) with meteorological and oceanographic data.
The system is installed at a single-point mooring (SPM) buoy, a large buoy at sea for mooring and filling oil tankers over the course of several days. A common feature of SPM systems is that their upper sections are above the surface and they have a single terminal offloading point around which the offtake tanker can weathervane. The loading hose and, where relevant, the mooring hawser are connected to the bow section of the offtake tanker.
The objective of the system is to provide real-time data about conditions around the buoy. Both weather parameters and sea conditions are measured and relayed to an operations center on nearby Mubarraz Island. These include wave height, wave direction, current strength, current direction, water depth, wind speed, wind direction, gusts, temperature, air pressure and visibility. This information will better enable ADOC to safeguard the natural environment by preventing any mishaps or spillages.
11/20/2013