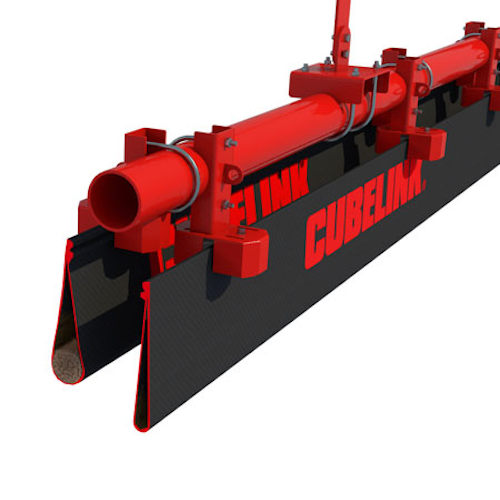 Offshore staff
STAVANGER, Norway – Cubility AS has unveiled CubeLink, a technology designed to improve the transportation of drilling waste.
CubeLink transports drilling waste directly from shale shakers or the company'sMudCube solids control system to a storage unit or final processing unit on a drilling rig. 
The company said the system is targeted at drilling contractors and oil companies who are looking to make their rigs more efficient in handling cuttings (particularly dry cutting), facilitate the transportation of cuttings from their drilling facilities, as well as improve HSE, and reduce waste handling and drilling fluid costs.
The new technology is said to provide the ability to handle dry and moist drilling waste horizontally and vertically as well as access crucial, real-time information on the weight, volume and degree of moisture in the cuttings. The company says this information can lead to an increase in well stability and volume control.
In addition, it can perform the extraction of mud from cuttings through an absorption feature, thereby reducing the weight of waste to be skipped, shipped, and destroyed. This can achieve cost savings, Cubility says, particularly when taking waste to shore.
The system is designed to handle all waste capacity levels and all types of drilling waste over long distances, including, for example, where there are complicated sequences or changes in direction in horizontal and vertical planes. The company says that Cubelink will also eliminate the need to use mud to prime the conveyor, bringing significant cost savings.
HSE benefits can be realized through a drop-belt (pouch) configuration that avoids spillages of harmful waste and odor/gases; the reduction of drilling waste at landfill; reduced personnel exposure to fumes, noise and vibration; and low energy consumption.
The product is based on an existing technology utilized in food processing and has been commercialized by Cubility and Ellegaard Components A/S with support from Statoil.
Cubility is exhibiting in Hall 9 Stand 935.
08/31/2016