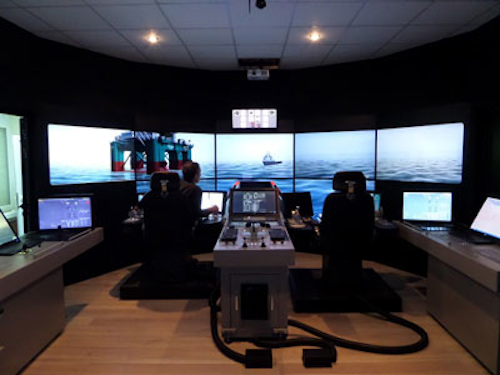 Offshore staff
VARNA, Bulgaria – The Technical University of Varna has officially opened its new maritime simulation wing.
The new wing features a NAUTIS Class B DP Simulator as well as a NAUTIS class A Full Mission Bridge Simulator delivered and installed by VSTEP, plus a new ECDIS Simulator classroom.
The DP Class B simulator can be directly combined with the Class A FMB to form a multi-functional 360° bridge setup. The bridge can also be transformed into a Full Mission Tug Simulator.
In addition to the DP and FMB simulators, the existing NAUTIS ECDIS Classroom has been extended with five new ECDIS stations. The NAUTIS ECDIS Classroom is now operational to provide type approved training for all current ECDIS systems.
06/10/2015