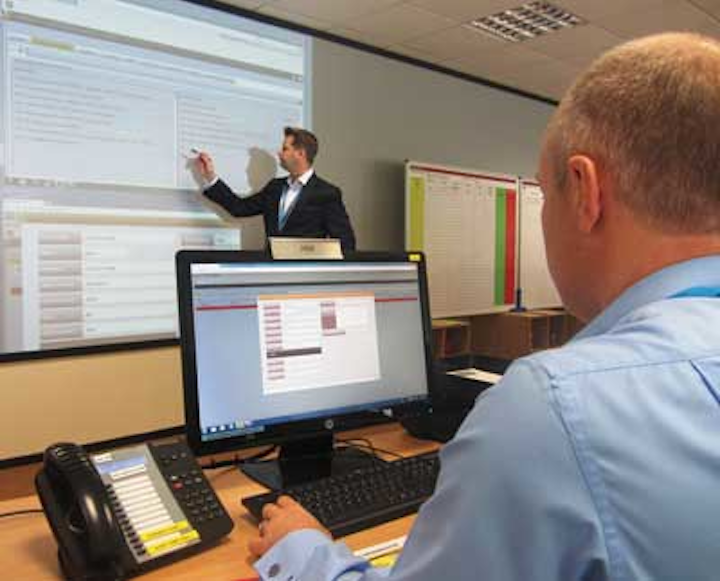 Jim Walker
Altor Risk Group
Recent offshore incidents in the Gulf of Mexico and the North Sea highlight the crucial importance of effective and prompt emergency response. As the oil and gas industry continues to explore further into increasingly sensitive frontier locations, such as the Arctic, the ability to react promptly and effectively is critically important to minimize the effects of any adverse situation to human life, the environment, and the business itself.
Oil and gas is a high-risk industry in anyone's estimation - working with high pressures, volatile liquids, flammable and toxic gases, heavy equipment in remote and harsh conditions, and often miles away from emergency services. As a result, the importance of preparing for, responding to, and managing emergencies should not be underestimated.
Extreme weather, areas of conflict, and political instability add to the challenges of working in regions where incidents could have a catastrophic impact on the environment. Challenges like this push the boundaries of technology and human capability, and significantly increase the risk profile.
Potential dangers can, however, be minimized, and risks can be anticipated and mitigated to prevent disasters and operational solutions put in place to avoid the worst from happening. At the root of the process is the assessment of risk, reducing this risk, and identifying what actually needs to be prepared to deal with incidents. A detailed strategy that examines all emergency scenarios which could occur as a result of the operational Major Accident Hazards allows a company to tackle the factors capable of triggering a crisis. Through this it is possible to design and implement safety systems and to prepare the workforce.
Significant progress was made in safety in the UK after the Piper Alpha disaster in 1988, and there has been an increase in scrutiny of the regulatory environment in many locations since the Macondo incident.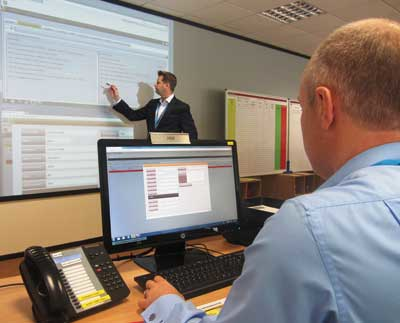 A management center can help deal in an organized manner with the variety of events involved in emergency response.
The UK oil and gas industry has a comprehensive and effective legislative environment for both offshore and onshore. The Safety Case regime demands that each offshore oil and gas installation in the UK have a personalized safety case with detailed emergency response plans, a comprehensive safety infrastructure offshore, and a trained workforce whose prime responsibility is safety. The sector represents industry best practice, and is being looked at as an example by other nations around the world. Much of the improvement can be contributed to the introduction of a highly regulated environment. The introduction of Design Control Regulations along with Prevention of Fire Explosion and Emergency Response Regulations for offshore, and the Control of Major Accident Hazard regulations for onshore, have all been embraced by the oil and gas industry.
Improvement is also due partly to the empowerment of the offshore installation manager on a production platform to shut down oil and gas production. Combined with advancements in global positioning and communications systems since 1988, the chance of an offshore installation with an emergency situation being out of touch with the mainland, emergency services or its parent company is greatly reduced. The impact of new EU legislation on the highly regarded UK system is yet to be determined.
It is long established that oil and gas operators must have procedures in place to satisfy legal and statutory requirements. As well as establishing the company's response to incidents, it is essential while developing these plans to consider how the organization communicates with emergency services, communities, media, stakeholders, and relatives.
In addition, emergency response planners are required to consider business continuity scenarios and to tie them into future arrangements. Other factors to be examined include insurance requirements against damage to property and third parties, plus injuries or worse to employees or others. The significant number of unseen and often uninsured risks should be considered, including clean-up, legal and public relations costs, man-hours lost in working through the investigation, and loss of business continuity and assets.
Comprehensive planning can only provide the foundation for an effective response. Organizations should ensure that the necessary physical resources and people are available to support the procedures in place. This includes the preparation of facilities equipped with relevant command, control, and communication systems. Included in this are response equipment and the logistics required for a rapid deployment. The importance of such equipment can prove crucial for oil spill response, fire fighting, or fast rescue. The scale of logistical effort that can be required was vividly illustrated during the Macondo incident.
The Gulf of Mexico disaster also highlighted the need to plan for and have available highly specialized equipment and the expertise required to deal with the complexities of working in hostile locations. Here it was the depth of the water which prompted massive innovation, as engineers rushed to quickly design and build the capping equipment required. If only the incident had been planned for and the right equipment had been available. It could just as easily be extreme temperatures, high pressures, or extreme weather. Proper emergency response planning, therefore, requires the engineers to think "out of the box."
Prior to Macondo, no operator had appropriate capping equipment available for such incidents. Now, through a huge cross-industry effort and legislative requirements, most do. However, the question everyone should be asking is what else could happen like this, and what other steps should be taken to respond more effectively. It is better to innovate now, rather than during the next major incident.
As more small and midcap companies play increasing roles in the offshore industry and take leading roles in high-risk exploration, it can be a difficult task for these businesses to have the right number of staff with enough knowledge to provide cover during an incident. Even large organizations rarely have the huge resources on hand to manage a long-running situation. One option is for these companies to organize their resources and to consider outsourcing additional expertise, and to have these arrangements in place before an incident occurs. This coordination is at the heart of any effective response.
Companies wishing to improve their emergency response plans in remote locations are increasingly seeking external expert consultants who can deploy the appropriate, experienced resources anywhere in the world at a moment's notice.
In addition to robust procedures, training plays an essential part in ensuring key people, like offshore installation managers or those fulfilling mission-critical roles, are fully prepared. Where in the past operators relied on guidelines for emergency response and crisis management, they are now putting in place standards which must be met. This, then, provides a benchmark against which projects and operations can be authorized to proceed and, as importantly, provides standards for operations and for training purposes. This allows the competency of key people to be developed and regularly assessed. Exercises should be run as part of the training program, not only to allow people to practice, but also to realistically test facilities and equipment to iron out potential issues. Separate evaluation exercises also should be run to test the procedures, facilities, and communications with external agencies.
Public perception also needs to be considered, since it plays a significant role in establishing the way any incidents will be handled. It is no longer about simply considering press statements. A strategic approach to communications with all stakeholders, including the media, and taking cognizance of all communications channels, particularly social and digital, must be adopted.
Environmental impact should be an important factor in an organization's plan, and the clean-up process should be thorough, immediate and publicly acceptable. Dispersants like detergent might look responsible and effective, but leaving nature to take its course and wash light oil away naturally is often a more environmentally sensitive response than providing treatment.
Today, the industry is generally better prepared to manage the risk associated with offshore and onshore operations. However, recent incidents, from Macondo to Fukushima to the Arab Spring, have shown that it's necessary to "think the unthinkable." As the drive to increase reserves and the production of oil and gas continues, so does the need to work in remote locations, with reduced access to resources. This amplifies the need for a clearly mapped-out process to identify and reduce risk by producing coherent plans supported by the required equipment and competent responders.
About the author
| | | |
| --- | --- | --- |
| | | Jim Walker is founder of Altor Risk Group. Altor Risk Group's Global Response Network provides access to over 150 experienced emergency response and crisis management specialists. The risk management company has offices in five countries, and people based in a further 12 countries, and also designs, builds and operates Incident Management Centres on behalf of industry. Altor staff and associates have been involved in crisis management incidents all over the globe and provided services primarily to the Energy Sector, including national and international oil companies. |