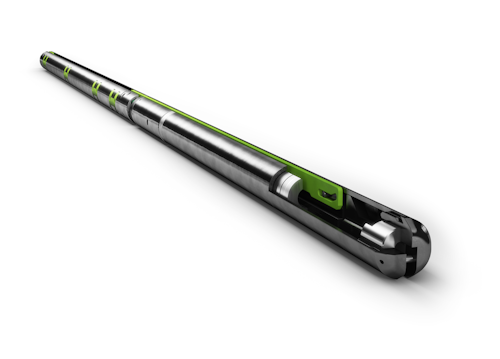 Offshore staff
PERTH, Australia – Peak Well Systems has launched the Peak eCutter tool, an electronically activated, power-charged, nonexplosive cutter for severing slicklines and cables downhole.
The eCutter is activated via an electronic timer and trigger module, making it suited to deployment in highly deviated and complex geometry wells, says Peak. It does not rely on impact or explosives, unlike other cutters.
The new non-impact eCutter uses the same cutting technique as Peak's alternative impact-driven Cutter that launched last year. It offers the same high performance of being able to cut all types of industry wire up to 5/16-in. heavy-duty Dy-form cable. Peak's products are also field-redressable.
Peak offers activation with a range of pre-set countdown times. An LED operability indicator located within the tool provides confirmation of controller functionality and timer commencement on surface. The eCutter can be retrieved quickly on the recovered upper section of cable to which it is assembled, enabling the sub-surface safety valve to be reinstated, and making the well safe until fishing can recover the lost tools.
07/30/2014