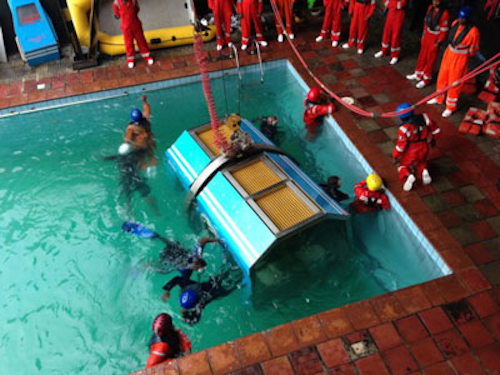 Offshore staff
PORT HARCOURT, Nigeria – Tolmann Allied Services Co. Ltd. has opened a Deepwater Simulation Theater (DST) at its new office complex in Port Harcourt, Nigeria. The DST, considered the first of its type in Africa, was conceived in response to increasing deepwater exploration and production operations in the region.
The facility is available for a number of training courses including basic offshore safety induction emergency training, helicopter underwater escape technique, survival at sea, basic firefighting, and basic first aid.
Tolmann operates two training facilities and expects to open its third in 2016.
06/03/2014