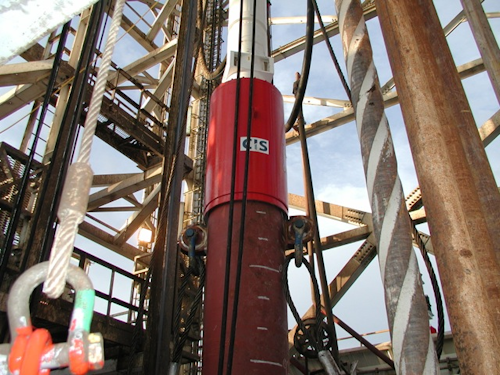 Offshore staff
GREAT YARMOUTH, England – Conductor Installation Services (CIS), an Acteon company, has completed a contract for Weatherford Malaysia Sdn Bhd for conductor driving services and associated equipment on behalf of Petrofac (Malaysia-PM304) Ltd. (PML) and Petrofac Energy Developments Sdn Bhd (PED), collectively referred to as Petrofac.   
These services were delivered as part of Petrofac's plans to develop block PM304 for production on theCendor field development, and to further expand the Berantai field offshore Terengganu, Malaysia. 
CIS supplied full project management, including personnel and onshore technical support, for the entire project, from the fabrication of drive shoes through to the installation of the conductors. CIS was responsible for drivability studies, fabricating customized drive shoes, welding the drive shoes to the customer's pipe, and supplying handling and cold cutting equipment.
Working from theGSF Galveston Key and Trident IX jackup rigs, CIS used a 90-kJ hydraulic hammer to drive 15 36-in. conductors into the seabed to form part of the foundations of the Cendor B and C platforms, which are key components of this development. 
The contract, valued in excess of $1 million, was completed by CIS with support from its base in Singapore and global headquarters in Great Yarmouth, England. Working in water depths to 62 m (203 ft), CIS installed all nine conductors in just six days on the Cendor Phase II development.
03/21/2014