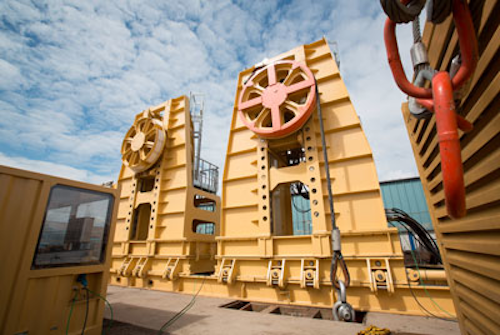 Offshore staff
ABERDEEN, UK – Maritime Developments Ltd.'s (MDL) newest reel drive system has completed its first offshore assignment, installing flexibles and umbilicals in the UK sector.
The 400-metric ton (441-ton) system was delivered to original purchaser Ceona Offshore and was due to be installed on the latter's new deepwater field development vessel.
However, whenCeona went into administration late last year, MDL submitted a bid for the system in an auction conducted by the administrators, and secured the purchase this in March.
Despite the near two-year shutdown, the system was fully operational on launch with updated software, developed by MDL engineers.
After finishing its first job at the end of June, the reel has since been transferred to undertake a new programoffshore Canada.
During 2014-15, MDL also took delivery of a new, third-generation 350-metric ton (386-ton) reel drive system, a 50-metric ton (55-ton) four-track tensioner, and other back-deck equipment for the company's hire fleet.
The reel drive system, transportable by road for reassembly at the quayside, features automatic fail-safe clamps and an automated raising and lowering system which dispenses for the need to work at height, leading to increased operational safety and reel mobilization speed, MDL claims.
It monitors torque on the reel ensuring that it is operated within its design limits, using in-house developed software.
07/06/2016
Share your news withOffshore at news@offshore-mag.com