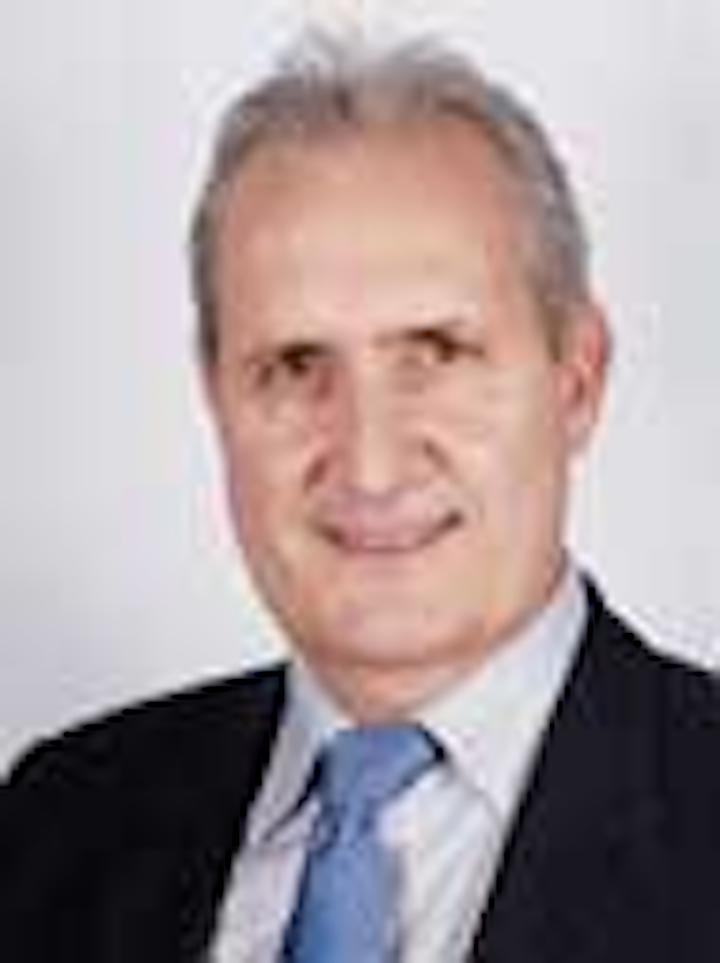 Last July, France's two foremost oil and gas associations completed their merger. One of the chief goals behind uniting suppliers' council GEP with petroleum professionals group AFTP was to promote their members' upstream and downstream expertise on a global scale.
Although GEP-AFTP is still in the process of restructuring, various new initiatives are under way, according to General Manager Gerard Momplot. One is GEP-APAC, a non-profit organization established in Singapore to help French companies bid for oil and gas projects in the Asia/Pacific region. This is currently staffed by two French nationals who have lived in the area for years and have amassed a network of local contacts.

Gerard Momplot.
Leading French industry players supporting the new Singapore organization include operators such as Total and GDF Suez, and services companies such as Technip.
"Our target is to have at least 20-25 members by the end of the year," Momplot says, "and membership will also be open to local companies. The aim is to promote our small and mid-sized suppliers and contractors in the region, and help them develop relevant contacts, including with the NOCs.
"Singapore is at the center of the Asia/Pacific bloc, well located as a hub for transport, but also a neutral location vis-à-vis other countries. Our focus at the beginning is on Australia, Brunei, China, Thailand, Vietnam, and Myanmar, which is in the process of opening its oil and gas market."
GEP-AFTP President Jean Ropers adds: "The main return should be an invitation to tender for services sooner than is the case today. It's best for our members to know in advance what projects are coming up. As elsewhere, there will be a shortage of personnel to service projects in the Asia/Pacific area, and this will provide openings for French companies."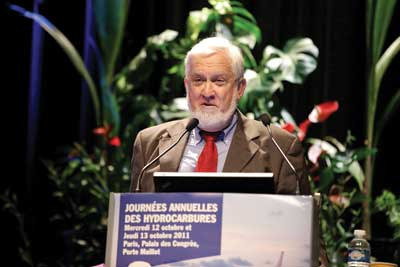 Jean Ropers, speaking at GEP's Annual Hydrocarbon Days event in Paris.
Once the venture is established, Momplot adds, GEP-AFTP will consider other schemes for Brazil and some countries in Africa where markets are difficult to tap without strong local representation.
Another priority is to foster technology links in Kazakhstan, a country with huge potential for development. GEP-AFTP aims to create a network of different R&D and technology clusters in cities such as Astana and Atyrau and Almaty, an important hub for oil and gas suppliers, via its KazFraNet association that Momplot chairs.
"We may focus on three main areas – energy, environment, and water," he says. "The challenge is to organize funding and partnerships with local universities, but we are confident that this program could be functioning in a year or two. It's important for Kazkahstan to know that investors are doing something long-term for the country."
Training and education
In France, GEF-AFTP has started to form new technical committees and think tanks to address emerging technologies and socio-economic issues affecting the members. "Some of these have been retained from AFTP," Momplot explains, "but others are completely new, such as the technical committees on shale oil and gas and on safety and security."
A continuing priority for the technical committees is training, helping the member companies to expand their pool of skilled oil and gas personnel. Some companies such as Cegelec and IFP Energies Nouvelles have the resources to provide specialist training in-house to large numbers of recruits, Ropers says. "However, we also help our members to know that there are small technical universities in France such as Lannion Institute of Technology that are training people in the right way.
"There is a general shortage of trained deepwater personnel in particular, if you consider the time and money needed to develop a deep sea field. But training for deepwater operations takes time, and there is a need for greater standardization of practice and equipment, and sharing of experience. GEP-AFTP can help in both regards via the association's CLAR technical sessions."
"We also need to attract younger professionals in particular to these seminars," Momplot adds, "although we often have to convince their management to let them participate."
When an engineer attends a technical conference overseas, Ropers points out, "there are many presentations over the course of several days, but he or she may be specifically interested in just one subject such as trace heating for subsea pipelines. We can provide this information at CLAR in a one or two-hour presentation. And we want to be in a position to make these presentations outside France as well, for instance via seminars in Angola or in Kazakhstan."
Twenty-two French companies will be represented in GEP-AFTP's joint stand at OTC. Other major shows where French pavilions are planned are the World Gas Congress in Kuala Lumpur in June, Neftegaz in Moscow, Gastech in London, and ONS Stavanger. GEP-AFTP will also participate in 12 other exhibitions around the world this year, but as part of a group coordinated by national organization UBI France.
Otherwise, GEP-AFTP plans to retain certain popular programs such as CITEPH, formed in 2007 to help SMEs develop their promising R&D projects. Last year Ecoceane won the Innovation Prize for its mid-size spill response vesselWorkglop 128, designed to gather oil floating on the sea surface even in rough seas.
More Offshore Issue Articles
Offshore Articles Archives
View Oil and Gas Articles on PennEnergy.com