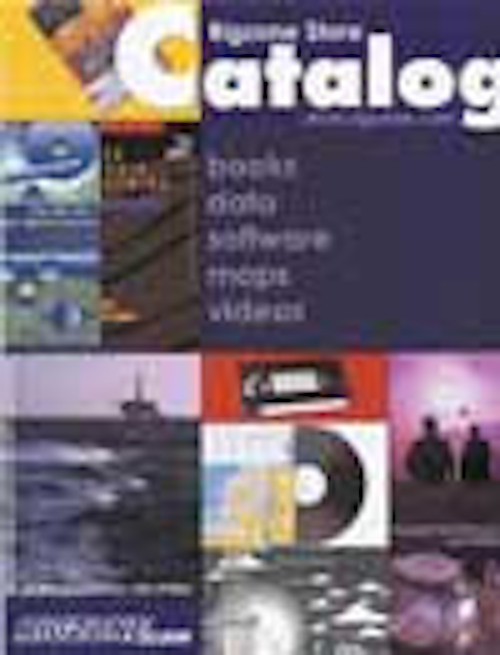 Rig data catalog
The new Rigzone catalog lists the company's books, data, software, maps, and videos. The books selection includes a non-technical guide for the petroleum industry, a dictionary for industry, and industry history books, such as The Color of Oil. The catalog gives a short summary of all 48 books, with prices and item numbers.
The company sells eight maps, including the oil and gas activity and lease maps for the Gulf of Mexico, the Middle East and Atlantic Margin, and Canada and the North Atlantic. The eight software packages and eight videos elaborate on almost all industry subjects. Some are: The Gulf Coast Oil Directory 2001, Practical Well Planning and Drilling Manual on CD-ROM, The Orientation and Safety for the Offshore Oil Industry, and Pipe Drafting and Design Series.
Pipe crawler
Engineers at Westing-house Savannah River Company invented a pipe crawler designed to move through 3-in. to 4-in. diameter pipes at longer distances, carrying more weight than existing crawlers. Compact and flexible, the crawler moves horizontally and vertically and navigates 90° bends. Pneumatically operated, the crawler moves forward and backward.
The gripping feet provide a strong grip against the inner pipe surface, enabling the crawler to pull cables associated with cameras and instruments through the lengths and bends of piping systems. An attached mini-camera transmits video images for remote inspection. Small tooling can be attached for a variety of applications.
Offshore warning system
The Tideland Signal Syncrolan IV offshore warning system is used on the Nordic Apollo, a newly converted floating storage vessel. The Syncrolan IV fog and light station system on the Nordic Apollo consists of two main flashing white lights with a range of 15 nautical miles, two red subsidiary lights, and a fog signal. The main lights are fitted with 400W lamps, which consume less power than comparable systems. The CSP4 central control panel features an RS232 output and volt-free contacts, which means that the system can be remotely controlled and monitored.
Rig data website
RigInsight, from OneOffshore, is a web-based platform designed to increase asset efficiency and usage for all participants in the offshore mobile drilling rig market. The site gives companies and drilling contractors worldwide, comprehensive, real-time tools and information on the rig market to facilitate contracting and decision making. The site offers market knowledge through its association with the ODS-Petrodata Group, a data company.
Underwater metal detection system
The Fisher RMD-1 underwater metal detection system attaches to almost any remotely operated vehicle or underwater vehicle. The metal detector sensor is mounted on the underwater device, and the output is monitored at the surface. The RMD-1 can locate and track underwater pipes and cables, find lost propellers and dredge heads, and reveal sunken treasures. The system is now available with search coils that are rated for full ocean depth. These deep ocean coils, originally built for Navy application are now offered to all customers.
Underwater phone
Telecom R&D and Amphi-com invented a system that ensures a clear connection from a fixed or wireless phone to a person working under-water at any depth. The sys-tem comprises a buoy fitted with a GSM phone relay that handles two-way communi-cation with an underwater terminal, resembling a pers-onal underwater phone booth.
The terminal is connected to the buoy by a wire and is equipped with a dial pad like a telephone keyboard, a special mouthpiece, a light, and a buzzer. The buzzer and a flashing light alert the diver of an incoming call. The parties are then able to talk because human bones conduct sound underwater. The sound wave from the surface transits through the system to the mouthpiece. The diver merely has to bite down on the mouthpiece and push a button to unhook the handset. Sound vibrations propagate to the ear via the skull, which acts as a resonance chamber.
Offshore drilling console
Petron Industries Inc. fabricates driller's instru-mentation consoles for the offshore drilling industry. Consoles can be constructed to the drilling contractor's specifications. All-welded stainless steel construction allows ample room to house analog/ hydraulic gauges and digital readouts within easy view of the driller. Petron provides the console with analog and digital displays. Fully computerized data acquisition and storage systems plus a wide range of remote rig displays, each with data storage, are available. Data processing software for drilling personnel, company representatives, and geologists is also offered.
Pump for produced water treatment systems
Monosep developed the Dissolved Gas Flotation (DGF) Pump to use in produced water treatment systems. The DGF produces small bubbles that float oils out of the water. This system is offered on new units or can be installed to existing systems to improve results.
Special projects group literature
Mustang Engineering developed a four-page, full color brochure highlighting the company's Special Projects Group. The group focuses on myriad fast track, fit-for-purpose, cost-sensitive projects. The literature elaborates on the group's project capabi-lities both onshore and offshore.
Seawater anti-corrosive additive
Cortec Registered M-645 is an anti-corrosion additive for use in seawater and brine applications where an environmentally suitable float coat is required. It is biodegradable and nitrite- and amine-free. It quickly degrades and is harmless to aquatic, marine, birds, or other animal life. It can be used in coastal and marine applications for ships, barges, offshore rigs, tanks, and pipelines. It stops corrosion in ballast tanks, void tanks, pipelines, and complex piping systems. The product provides multi-metal protection and is not affected by salt concentrations. Additionally, it offers protection against atmospheric corrosion. M-645 can be used in both saltwater and potable water environments and is nonflammable.
Offshore pipelines & umbilicals report
The World Offshore Pipelines & Umbilicals Report in the World Market series provides an overview of current and future prospects for pipelines and umbilical sectors of the offshore oil & gas industry and forecasts through 2001-2005. The report spans the industry, describing manufacturing processes, corrosion protection and insulation, lay methods and vessels types, connection systems, commissioning, and decommissioning. The report also expands on rigid and flexible, pip-in-pipe, insulated lines, and riser systems, both rigid steel and flexible. Control cables include all types used in the industry.