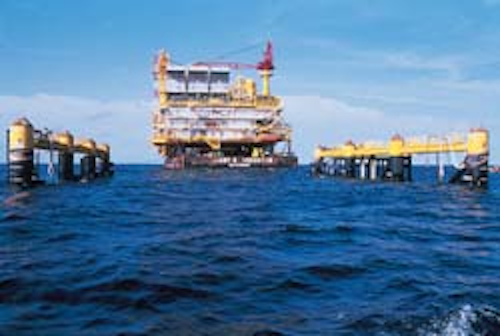 Victor Vachier
Executive Vice-President, GEP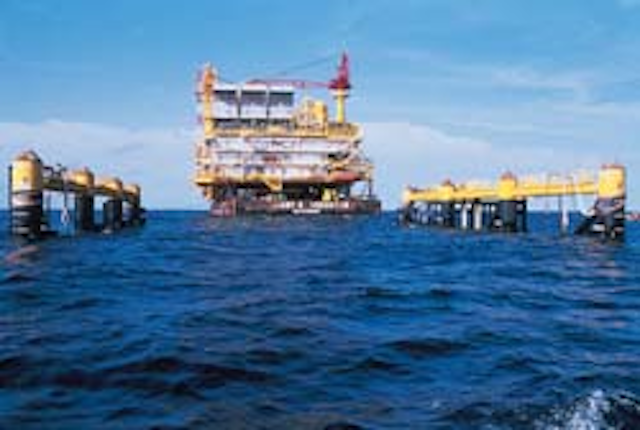 Elf Angola's Cobo 1 deck is an example of a French oil company working with indigenous contractors on engineering, fabrication and installation.
Worldwide, France's industrial sector is well-known for its achievements in the nuclear industry, civil and military aircraft, the satellite launcher Ariane and the TGV railway. When it comes to the oil industry, the Institut Francais du Petrole (IFP) is a world-renowned center of upstream and refining knowledge, and Elf and Total are two success stories of nationally-owned companies turned public. But the French contractors, subcontractors and vendors have not yet acquired the international reputation they deserve.
However, in 1995, and for the first time in the history of the Offshore Technology Conference, a French contractor (Coflexip) received the OTC award. This distinction underlines the international competitiveness of French offshore technology.
In reality, the French oil industry suppliers represent, behind the Americans, one of the most efficient national groups competing on the international market. Yearly turnover of these supplier companies is over $8 billion, one-third of which relates to offshore activities.
This significant situation is the result of the political will of the French Government. France had no important energy resource of its own so when oil became a strategic product, it was considered vital that an oil industry be developed to allow the country to compete internationally. The challenge was not easy, mainly because there were no promising hydrocarbon prospects on the national territory.
But Elf and Total managed to find their place among the ten most important international oil companies. And they assisted in the creation and development of contractors in the fields of exploration and production.
These contractors were ready for a new challenge when offshore exploration started, and were efficient enough to perform offshore seismic, drilling and well services and to design and build various types of platforms when offshore oilfields came to be developed.
Meanwhile, under the sponsorship of the French technical administration DBYCA, R&D was coordinated amongst Elf, Total, the Institut Francais du Petrole and the contractors, allowing technological improvement in every sector of the offshore industry.
The French contractors and equipment manufacturers became pace setters in their own field. Coflexip's technology furthered the ambitious development of Brazil's offshore sector, and now flexible pipe allows safe developments with FPSOs.
The company has advanced internationally through its merger with Stena Offshore. Last year improvements were implemented on the Sunrise 2000 and CSO Apache pipelayers; and a new flexible pipe manufacturing system has started up in Le Trait in France, one of the nine industrial locations of the merged company.
Other French offshore engineering contractors have been active. Bouygues Offshore has built a prestigious concrete barge that will carry 80,000 tons of equipment and house 80 people for Congo's N'Kossa Field. Doris Engineering has designed the concrete Hibernia platform (166,000 cu meters of concrete: construction currently progressing well).
ETPM, as a partner of McDermott, has been awarded the engineering and construction work for Ekpe OY and Ekpe OK in Nigeria. Part of the work for Memba and Lomba will be performed by ETPM in Angola. In the North Sea, laying of gas pipes for Statoil is due to start this spring.
As for Technip-Geoproduction, its jackup production platform TPG 500 has been installed on BP's Harding Field in the North Sea. The platform design is a breakthrough from the double point of view of reducing development cost and solving the problem of dismantling platforms at the end of field life.
Besides this, TPG has been involved in the engineering and procurement of the N'Kossa barge topsides and in the installation of a 10,000t integrated deck using the Unideck floatover procedure in Angola's Cobo Field. A 7,500t deck has been installed using the same method on the Qatar North Field.
Other highlights of 1995 involved numerous other French contractors such as Foramer, CGG, Geoservices and other SME subcontractors and equipment manufacturers.
Today, all are concerned with the key issues of the oil production business such as:
lowering the cost of developing oil fields
solving the environmental problems arising from offshore production
preparing for deep offshore operations.
French suppliers are working on every technology, for instance magnetic bearings for turbo machines (S20M); subsea cable installation (Stolt Comex Seaway); and programs for well service interpretation.
Meanwhile, some restructuring is under way. Initially, Elf and Total were shareholders of some contractors. Since they have been privatized, they are decreasing their support of these activities.
Technip has become a public company. Part of the CGG and Geoservices ownership has been taken on by ISIS, the industrial holding company of IFP. It is doubtful whether French contractors can stay apart from the worldwide trend to integrate contracting services offered to oil companies.
As for the two French oil companies, they have been very active offshore. Off Argentina, Total has performed one of the longest extended reach wells in the world (Aries/Carina).
At its North Sea Dunbar Field, Total has completed the installation of a prototype sealine of Interpipe and a double pipe which offers a better thermal insulation capacity and an easier and faster way of welding. And the company has also been successful with gas production in Asia, notably its Indonesian and Myanmar developments.
Elf has been heavily involved offshore West Africa with the N'Kossa development, as well as Kole in Cameroon, Ofon and Amenam in Nigeria. Elf also intends to develop its exploration activities in the deep offshore areas of West Africa and the Gulf of Mexico.
Taking all these factors into account, the French suppliers may increase their share of the international market. They must improve the efficiency of their international alliances and the SMEs must raise their commercial profile internationally.
GEP, which groups more than 150 French companies, is working to promote French technology abroad; to assist necessary French R&D, particularly to the benefit of SMEs; and to promote commercial efficiency in oil areas worldwide, as well as maintaining dialogue with other European professional organizations and European Union technical organizations in Brussels. Challenges include the promising frontier CIS oil provinces, deep offshore exploration and production.
Copyright 1996 Offshore. All Rights Reserved.