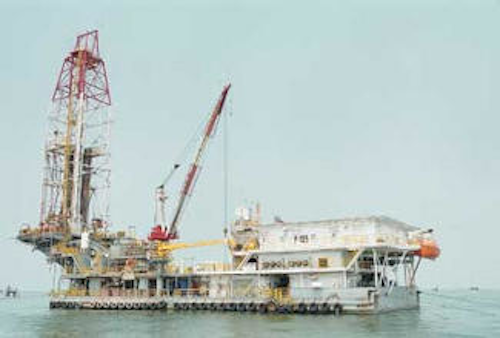 Lake Maracaibo in Venezuela is one of the world's oldest offshore producing provinces. The presence of platforms of all sizes on the lake dates back to the 1920s. As a result, production in the area is considered very mature. But it isn't - not yet, anyway.
Petróleos de Venezuela (PDVSA), Venezuela's national oil company, has not yet given up on the lake. To enhance outlying and deeper production from older fields, as well as optimizing the remaining reserves in reservoirs, PDVSA is using advanced technology - some of it very new.
Rather than developing PDVSA's technology from the ground up, the national producer has made a move many private oil producers have already opted for - outsourcing the task to service companies and contractors. One of the largest contractors working with PDVSA on Lake Maracaibo to further exploit the shallow remaining reserves is Schlumberger, known as the Prisa Project.
Prisa Project formula
Using a complex payment formula, Prisa Project Manager Hugo Morán said that Schlumberger has an incentive to bring additional production onstream quickly in Lake Maracaibo. Under the PDVSA-designed formula, Morán explained, there are three tiers of payment. Depending on how well the company performs the task, the pay scale ranges from nothing to a hefty bonus.
PDVSA sets the targets, but Schlumberger weighs in with its own estimates of how much production can be brought onstream and how quickly it can be done. Schlumberger pegs a number as its goal and PDVSA the service company to it. Schlumberger will be paid based on the targets.
Lake Maracaibo
Maracaibo is the largest lake in South America. Water depths exceed 100 ft in some places. The lake is connected to the Caribbean Sea through a narrow strait. A very large bridge traverses this part of the lake. Because it is a lake, Maracaibo's waters are protected from the open sea and because of the water depths in the lake's early exploration history, many of the oil fields are near shore.
Typically, jackup rigs or drilling or workover barges have been used for work on the lake. Barges are adequate for most of the work, but they lack the capacity or water-depth capabilities to operate in some parts of the lake. At the same time, a full-blown jackup rig would command too great a day rate in today's tighter rig market, making the projects uneconomic. Such rigs could earn higher day rates elsewhere.
Project rigs
Two things were needed for Schlumberger to successfully engage the Prisa project in Maracaibo, according to Jeff Meisenhelder, Business Development Manager for Schlum-berger in West Venezuela. The company would be drilling and working over wells at different locations all over the lake, and considered it necessary to have separate drilling and workover vessels for each job.
In 1997, at the beginning of the 10-year-long contract, Schlumberger's then-owned Sedco drilling company converted three large barges and three lift boats into six multi-purpose vessels at a cost of $270 million. The three barges are used for drilling, while lift boats perform workover activities.
With these specially designed vessels, Schlumberger could introduce integrated services and control virtually all aspects of the project, including engineering, logistics, and operations.
This was a key point, Meisenhelder said, since Schlumberger was being paid not only on the lump sum and day-rate model, but under the time-related performance incentive scheme. There was an incentive to use all of the latest technology on this project.
However, it was a critical step for PDVSA. It is unusual for a government-owned oil company to hand over so much control to a private company. Meisenhelder said this was unprecedented for PDVSA. Schlumberger would be responsible for designing the well programs, managing and executing the operations, providing services, materials, and equipment, as well as providing for the logistics and maintaining all the statistics and reporting on the project, Morán explained.
Since the project began in 1999, Meisenhelder said that Schlumberger has held technology meetings with PDVSA representatives every six months. The project has been an opportunity to educate those not directly involved in the drilling and workover operations on which technologies the company is applying and how these reduce cycle times. Meisenhelder said the educational aspect is critical to winning PDVSA's confidence and expanding the company's understanding of the service firm's capabilities. While it is critical that PDVSA understood the technology, Morán said the proof was in the performance.
Getting up to speed
Morán has graphs describing how Schlumberger gradually improved its ability to operate on Lake Maracaibo. Working with wells PDVSA chose, and log histories provided by the oil company, he said Schlumberger struggled at first to meet the demands of the bonus program.
When work began in 1999, Morán's data shows that the company drilled or worked over a total of 57 wells under the lump-sum agreement. Of these, 9% or 5 wells, fell outside PDVSA's target, meaning the company did not get its bonus or day rate for those wells.
In addition, the bulk of the activity, 38 wells, fell inside the PDVSA target area, meaning a day rate and a half bonus for Schlumberger. Only 14% of the wells exceeded the threshold of the full bonus that first year. Morán said this was expected since the rigs were new and the company was still perfecting its technique. The data appears to bear out this experience.
By the year 2000, 203 wells were drilled lump-sum, with 53% percent qualifying for the full bonus and only 9% falling outside of PDVSA's target. For the first half of 2001, over 60% of the wells fell in the full bonus area, with only 4 of 112 wells drilled outside the PDVSA target.
This would be a dramatic improvement in any case, but Morán explained that while Schlumberger was improving its understanding of the fields, technology, and drilling equipment, PDVSA was raising the bar. Built into this contract is an annual reduction in the PDVSA targets. Each year, across the board, Morán said these targets are reduced by 10%. This means Schlumberger had to improve on not only its efficiencies, but doing so against a shrinking time line.
Another factor pointed out by both Morán and Meisenhelder is that PDVSA is selecting which wells the company will drill, based on internal data. While Schlumberger is in control of how the wells are drilled, it cannot account for projects that either don't pay out or are more difficult to complete than originally thought.
Technology, cooperation
While it appears that PDVSA has little to do with the success of Prisa, Morán said this is deceptive. In addition to providing the logging history and targets for these wells, PDVSA handles all the permitting, approvals, and verification, as well as providing the casing, tubing and wellheads. The company, in a sense, supports Schlumberger's efforts in every way, while giving the service company enough freedom to apply its new technology to make the most of each well drilled.
Beyond the support of PDVSA and its custom-designed rigs, the heart of Schlumberger's success in Maracaibo lies in new technology. Since 1999, the Prisa project has drilled 194 wells and worked over 278. Of these, 98% have met PDVSA's index for operating efficiency, saving a total of 230 days and reducing non-productive time (NPT) from 16.8% in 1999 to 4.02%, as of June 2001.
This was accomplished by applying new technology. Morán said the company has introduced a total of 76 new technologies in the Prisa operations in the last two and one-half years. Several technologies were critical to increased efficiency over the history of the Prisa project.
The basic challenge Prisa faced in recovering reserves in the Lake Maracaibo fields, according to Gilberto Segovia, Engineering & Technology Assistant on Prisa, is the low-pressure formations. These Eocene reservoirs have natural fractures and are anisotropic formations.
To properly exploit these fields requires new well models to optimize the architecture of the reservoir. Short radius wells, multilaterals, and 7-in. production casing were used to maximize returns. There were other issues related to low-pressure formations. Water cut and skin damage had to be controlled to effectively recover the reserves. Sand control and stimulation techniques were needed to bring more production on line quicker and reduce the cost per barrel.
In addition to using proprietary technology, Schlumberger applied expertise in well logging and reservoir data collection, specifically collecting and processing huge amounts of reservoir data for the Prisa project. The data was transmitted real-time to the Vision Dome, a viewing center where Schlumberger's geologists and well engineers participated in key decisions on the Prisa wells. A special hub was established, allowing participation by experts worldwide.
The 3D geological data and operational parameters of the wells were transmitted to the Vision Dome and displayed in an interactive visual model. Real-time data transmission allowed for the automation of some downhole and subsea components as well as collecting information via pressure, temperature, and resistivity sensors. The sensor data is used to determine such things as injection and flow rates, which can be adjusted automatically.
A topside computer system is used to collect and filter downhole data at each well site. The data is filtered to reduce the amount of information transmitted to shore. From the platform, a dish is able to send the information to Schlumberger's network, enabling technicians to read the information, monitor well performance, and make adjustments remotely. The information is in a format easy to read, manipulate, and transfer. This was new technology for Lake Maracaibo, Meisenhelder said, and there are 10 installations with such a system. This number will increase, he said.
Other specific technologies applied to the Prisa wells are Microbubble (mud), USIT, CemCRETE, Sonolog-Workovers, CMR PLUS, Power Jet, Coiled Tubing TCP, ISOALLPAC, Peg groud, Arc-6, Power Flow, Screenless technology, CoilFrac, Near-Balance Workovers, RST, and Diverter Frac. Over the course of the Prisa project, Segovia said these technologies have added a total of 8,217 b/d of production for PDVSA in Lake Maracaibo.
Future authority
The Prisa project represents operations control released by an operator to a service company. The six dedicated Prisa vessels are specially designed for Lake Maracaibo and would have a hard time finding the same day rates elsewhere. Unlike a conventional barge or jackup drilling unit, the Prisa project barges fill a unique niche.
Morán said the service company could not fulfill the requirements of its contact without far-reaching control of these integrated services. In general, the greater Schlumberger's breadth of involvement in a field's development, the more confident the company became. Schlumberger hopes to expand this involvement as the Prisa project moves forward.
In addition to current activities, Schlumberger is discussing the possibility of participating with PDVSA in the well selection process. This is the missing piece of the Prisa puzzle, Meisenhelder said. Schlumberger has expertise in identifying reserves and knows which fields lend themselves best to new technology. If Schlumberger were to have this additional authority, it would allow for even greater success and help avoid wells where the returns are not economic.
Meisenhelder credits PDVSA with the courage to involve a private service company such as Schlumberger in this level of decision-making. If Lake Maracaibo is to continue being a profitable source of oil and gas, such partnerships would appear to be the future.