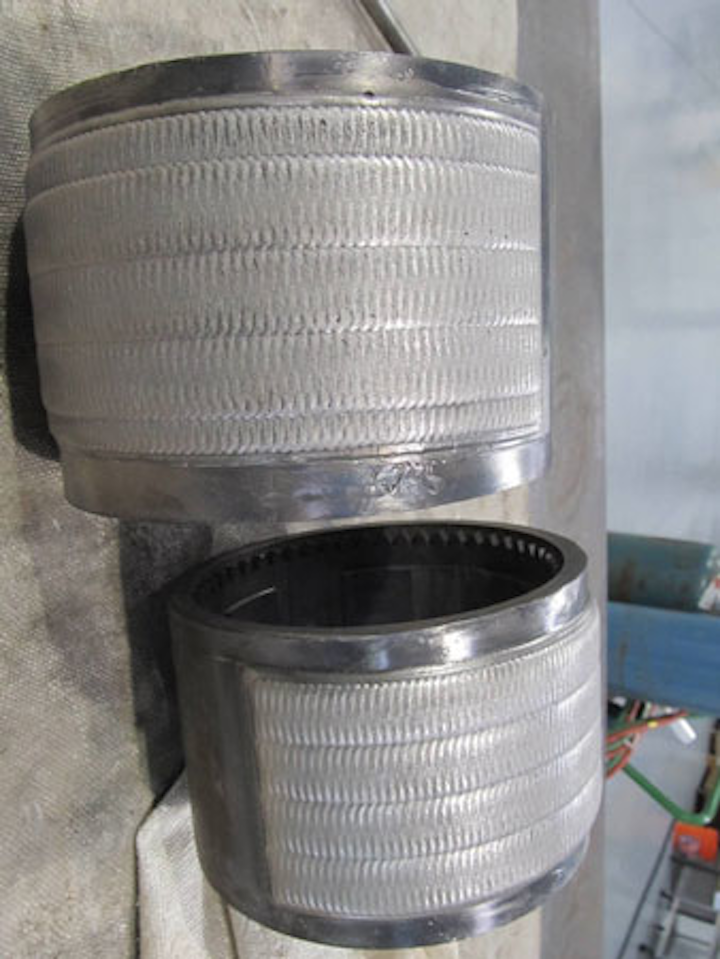 Technogénia is applying its Lasercarb laser cladding technology to address wear issues in drilling tools such as LWD or MWD systems. The technique is designed to control heat input into the affected part, allowing it to be repaired multiple times and thereby extending the tool's lifespan.
It involves application of a diode laser to slightly melt the filler material, such as Technolase carbide powders, and the base metal. According to Technogénia, the process does not affect the carbide grains which are said to maintain their intrinsic qualities. The deposits, which are welded metallurgically to the base metal, are claimed to be extremely dense, precise, and easily reproducible.
The fully automated Lasercarb process, originally developed in 1992, has since been adapted for non-magnetic stainless steel tools and equipment with complex geometries such as a steel body bit or fixed cutter. Under a new development, the technique has been extended to cladding of internal parts up to 2 m (6.6 ft) long and 3-in. diameter. It can also be applied to depths of over 30 in. through a 1.5-in. ID.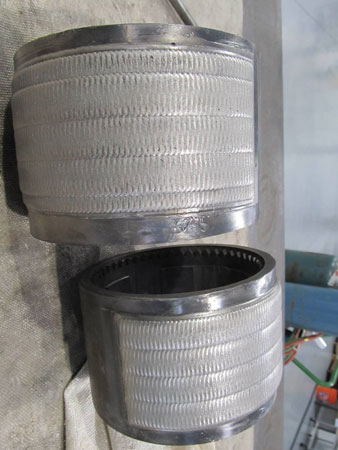 Repair of worn part following cladding. (Photo courtesy Technogénia)
The company operates seven Lasercarb support centers and over 20 laser cladding facilities worldwide. The R&D center is at headquarters in Saint-Jorioz in France, where the company produces Sphérotè;ne cast tungsten carbide, a welding product also applied to drilling tools that is manufactured via a patented technique known as cold crucible electromagnetic levitation.
Sphérotè;ne's main feature is its fine metallurgical structure with the appearance of 'tangled needles.' It comprises spherical particles of extreme hardness - 3,000VH ± 500 (VH = Vickers Hardness). The resultant compactness leads to a minimal free path between the spheres in the weld deposit, Technogénia claims, minimizing erosion of the softer matrix. This in turn provides improved resistance to impact compared with deposits made up of jagged particles.
Recently the company secured a patent for the manufacturing of downhole mud motor radial bearings, one of the critical components for directional drilling. Its technicians can clad both male and female parts in bearings.